College Students Are Skipping Meals Because Of Money — Here's How You Can Help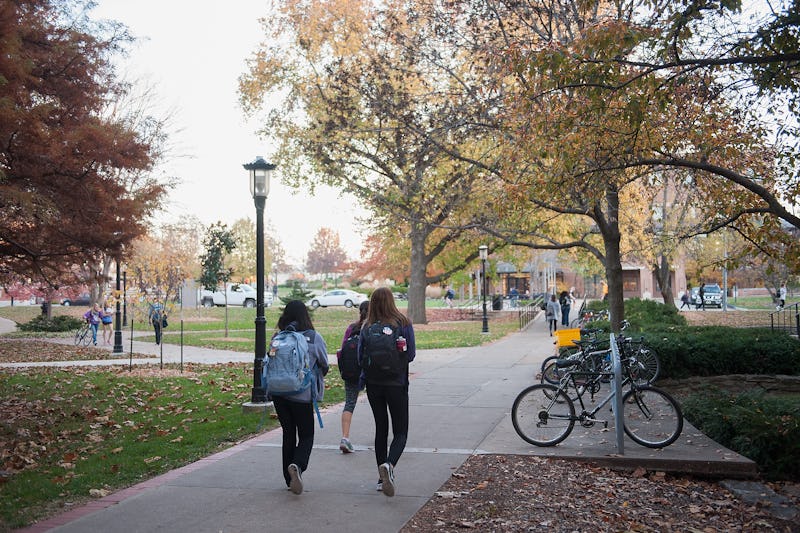 Michael B. Thomas/Getty Images News/Getty Images
It's no secret that between tuition, books, housing, and other campus fees, college in the U.S. can cost a lot of money. And these expenses could be hindering students from using what money they do have to pay for basic necessities like food. According to a new survey from the California Student Aid Commission, that's especially the case for students in the Golden State. Whether this affects you directly or not, there are ways you can help combat food insecurity on college campuses around the country.
The survey included input from more than 150,000 college students attending University of California schools and California State Universities, according to U.S. News. Students who took part in the survey were asked questions to measure how they felt about their ability to cover living expenses after paying for tuition and books. According to the results, approximately 35% of students were food insecure, or didn't have consistent access to healthy meals. And this problem extends far outside of California. A broader study conducted by Temple University and Wisconsin HOPE Lab determined that 36% of college students around the nation are suffering from food insecurity.
But like all other issues, the smallest steps can make big differences. And if you're looking to help students in college towns around you, here are four ways you can help fight food insecurity.