The Soundtrack For Netflix's Musical Rom-Com 'Been So Long' Will Give You BIG Feels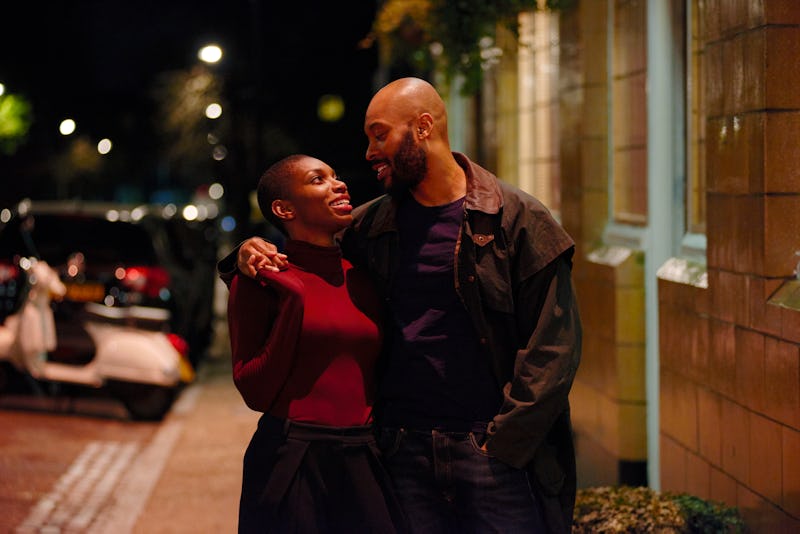 Rob Baker Ashton/Netflix
Guys, the weather has dropped like redonk. High levels of all kinds of hell appearing to freeze over. Perfect time to be in all cosy with a gorgeous cup of tea (wine) and a blanket watching telly. And what warms the cockles of your cold cold heart more than a cute AF musical? Yes, get in your pjs and grab a hair brush, because this is how to download the Been So Long soundtrack, because the Netflix musical is amazing.
This is low key like a musical rom-com. Yes. A musical rom-com that has a trailer that will have you slapping your hands on the table as if you have some sort of rhythm. And lord knows, that is one of life's simplest joys.
Been So Long is written by Ché Walker and is a modern musical based in and around the lively streets of old Camden town. It transitioned over from a stage production that was on in The Edinburgh Fringe and The Young Vic, Walker's website reveals, showing straight up that this is a forward thinking, contemporary musical that's as gutsy and heartfelt as it is true to life. For anybody who is familiar with London, it is an absolutely true image of the city. And boy-oh-boy does the soundtrack live up to that.
The main stars of the film feature in the soundtrack, and in terms of home grown talent, it is about to be lit. Guys, we are talking some of the most talented UK artists out there. The film and its soundtrack acknowledges and celebrates the musical diversity of London, with the beautiful and evocative orchestral tones of the very talented Christopher Nicholas Bangs being paired with his huge West End style anthems like This Fire Ain't Going Out. And proper dues and respect is shown to UK rap in What You Sayin.
If seeing the music on screen isn't enough, what about getting the actual soundtrack so you can play it when you are in the shower, in the bath, or cooking your dinner because we all know this is when you get to really bust out the tunes. Wailing probably like a banshee but at least like, you think you are a West End star. You can purchase the album on iTunes and Amazon, and believe me it is totally worth investing in because this musical is really magical and will get right under your skin. Also like, catchy AF.
So what about the story? Well, single mum Simone, played by Michaela Coel has the most deep and soulful voice which gets right under your skin, and when she is not singing she is busting out lines like "Who is it, against the whole wide world?", to which her adorable daughter responds "You and me." God, tears. Tears from a flipping trailer. The male lead Raymond is played by Arinzé Kene, and when you hear him sing you can totally get vibes as to why she fancies the pants off him. Enjoy.