Experts Reveal How You Can Enjoy Being Alone More In Just 3 Days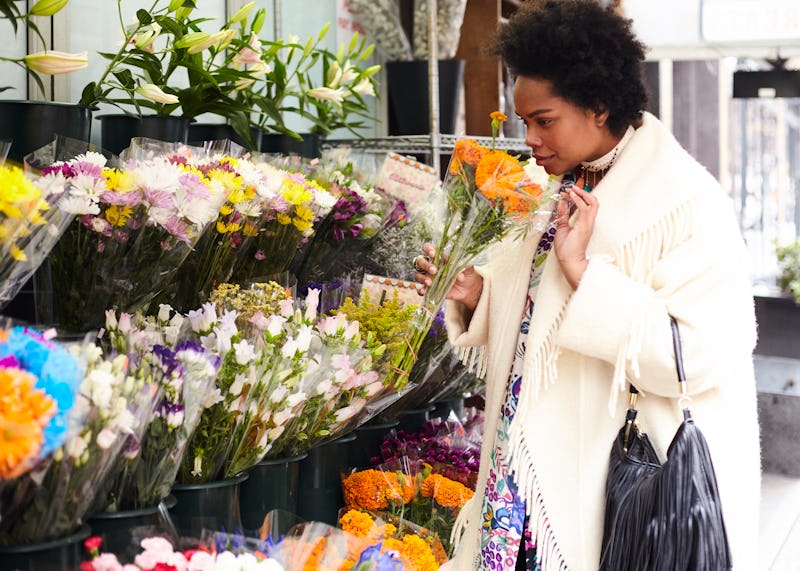 Hannah Burton for Bustle
In a world where everyone is connected through technology, being alone is a rare thing. Because of this, some people struggle with being alone: sometimes, it's because they don't how to spend time by themselves, or because they're so used to being around people that being solo feels like uncharted waters. But no matter the reason, it's possible to learn how to enjoy being alone in just three days.
"People may have difficulty spending time with themselves for several reasons," Dr. Jennifer Sweeton, a clinical psychologist and neuroscientist, with expertise in trauma, anxiety, and the neuroscience of mental health, tells Bustle. "This can include concerns about missing out (sometimes 'fear or missing out,' or 'FOMO'), being extraverted, or suffering from a mental health condition (such as depression or anxiety). However, it can be beneficial to go solo sometimes, as it provides a break from external influences and allows an individual to reconnect with their values and goals."
While being surrounded by friends and family can be just as fun as spending time by yourself, solitude, and the self-reflection and contemplation that comes with it, is essential to see things in a different perspective. Some people actually thrive when they're alone, as opposed to constantly being surrounded by others.
If you're someone who maybe doesn't know how to chill by yourself, then it's time to learn to adore it. Here are seven things to do so you enjoy being alone more in as little as three days.