7 Ways To Explain Your Anxiety To A New Partner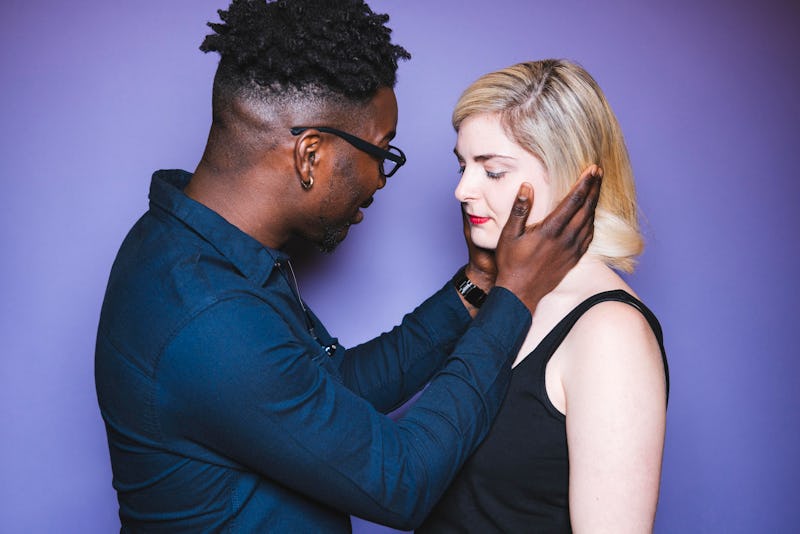 BDG Media, Inc.
While anxiety is definitely very common and most of us know at least a few people who suffer from it, trying to explain anxiety to new a partner who's never experienced it, can be difficult.
Anxiety disorders account for the most common mental illness in the United States, affecting some 40 million people, 18 years of age and older, says research by the Anxiety and Depression Association of America. The World Health Organization found that between 1990 and 2013, the number of people suffering from anxiety and/or depression (they often accompany each other), increased from 416 million to 615 million worldwide, meaning roughly 10 percent of the world population is affected by some form of an anxiety disorder. Basically, if you suffer from anxiety, you're absolutely not alone — not by a long-shot.
I remember the first time I tried to explain my anxiety to a guy I dated my freshman year in college, way back when I truly felt I was alone in my struggle, and he accused me of having anxiety for attention. Interestingly, years later after we broke up, he emailed to tell me he'd been diagnosed with an anxiety disorder and how horrible he felt for having said what he said that day. He finally understood what I was trying to tell him that day.
But since not everyone has anxiety and there are still many people who are in the dark about it, here are seven ways to explain to your partner that you have anxiety.