7 Ways To Turn First Dates Into Second Dates, According To Experts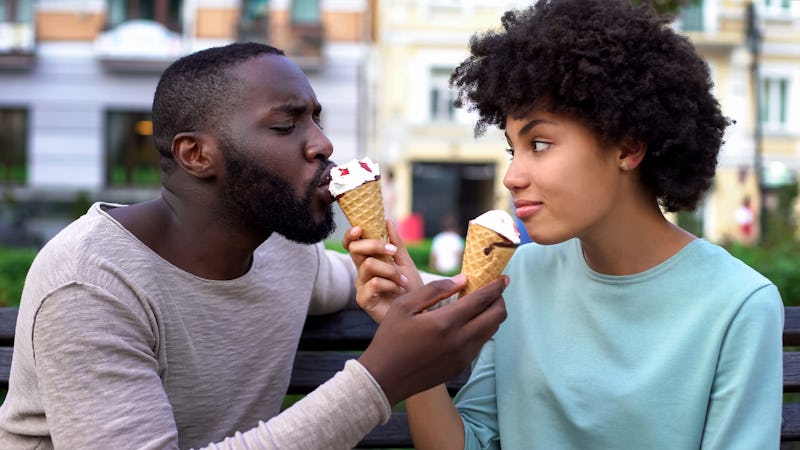 Shutterstock
There are so many different ways to meet people today that landing a first date is fairly easy. Getting a second date, on the other hand, isn't. To be fair, people have their reasons for not wanting to go out again. But if you've gone on your fair share of first dates and you haven't been asked out for another, experts say there are certain things people who always get second dates tend to do more often.
As relationship coach Steve Yang tells Bustle, one of the biggest mistakes people make on a first date is overthinking the entire time. Instead of staying present and being in the moment, they "strategize." They do or say things that they think can help them land another date. This tends to happen more when you really like someone.
But as Yang says, "It's not a game. People who are more successful and less stressed about dating tend to see it more as a discovery. Who is this other person? Do we have conversational, emotional, or intellectual compatibility? They don't approach it like an interview, with a checklist to go through. Nobody wants to go on a date like that, and nobody wants a second date with someone like that."
Being "good" at dating may take some time and practice. Here are some things people who always land second dates do, according to experts.