'BiP' Fans Can Hang Out With Jorge IRL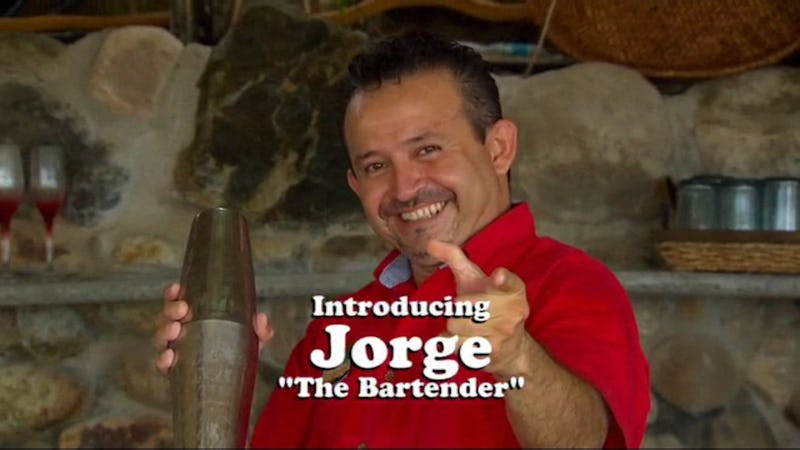 ABC
Spring is officially here and that means Bachelor Nation is one step closer to Bachelor in Paradise. Although the full Bachelor in Paradise Season 4 cast has not been announced yet, one person fans are hopeful they will see is BiP star Jorge the Bartender. Jorge Moreno has been a fan favorite since Season 1, but it's unknown whether he will be returning for Season 4. Fear not, though, you can actually hang out with Jorge in real life in Nayarit, Mexico — and all without the pressure of being on a reality dating show.
The hosts of Bustle's Bachelor podcast chatted with Moreno to find out all about his new tour company, Nayarit Uncovered, and he revealed that you can actually meet him if you sign up. "I've been living in front of the beach for years and I wanted to have a change," Moreno says of his new business to Bustle's Senior Entertainment Editor Kelsea Stahler and Romper's Senior News and Entertainment Editor Allison Piwowarski on this week's episode of Will You Accept This Podcast? (which you can listen to here). "I decided to start going towards the mountains where there are waterfalls, beautiful rivers and private beaches. And that's what I'm doing now, a tour company where we take people to hidden places."
Nayarit Uncovered offers tourists a chance to discover the natural beauty of the area with a variety of "customized tours for all ages and difficulty levels," according to its website. Tourists have their choice of hiking through the tropical rainforest, soaking up on the sun on private beaches, and even seeing the spots where Bachelor in Paradise was filmed. And the best part is, Moreno will be guiding you the whole way.
"I started noticing that everybody and the surrounding, they offer [tourists] kind of the same things, like, you want to go surfing? Horseback riding? Fishing?" Moreno explains. "So, I saw the opportunity of putting in a tour company, going to places a little outside of the touristy areas."
I don't know about you, but I would definitely be interested in getting a ticket and going on an adventure with Moreno. Even if he doesn't show up in Paradise this season, at least there are other ways to hang out with him IRL. And, just imagine the cast secrets he must have...