Here's How You Can Help Federal Workers Get Through The Shutdown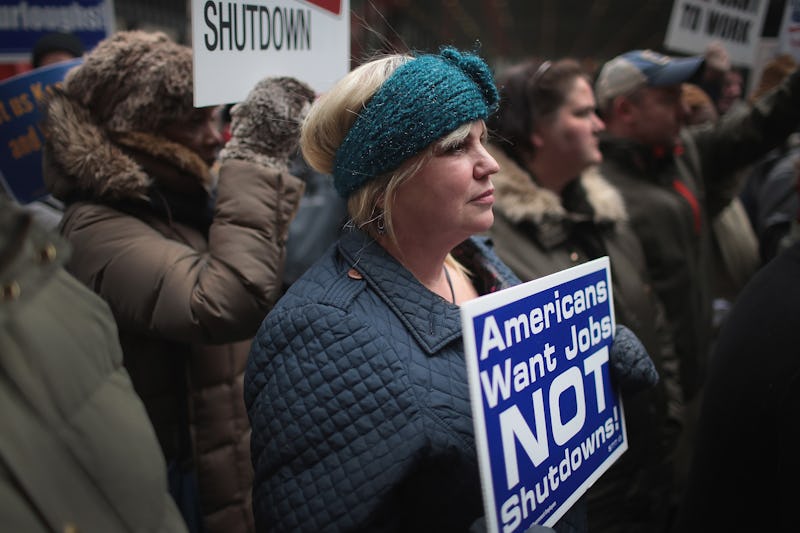 Scott Olson/Getty Images News/Getty Images
Some 800,000 federal workers are now living through the longest government shutdown ever, and all without pay. Some have been furloughed and are at home waiting out a solution, while others have been forced to show up at work anyway — even though they're not getting paid. For many, this is a serious financial hardship. Luckily, though, there are ways you can help. Here's how to help federal workers going without a paycheck.
TSA workers, who were deemed necessary and have been working throughout the shutdown, have been calling in sick and even quitting so that they can get other work. They're also getting $500 and one day's pay from Dec. 22 meanwhile — far from enough to meet obligations.
Some are in such a serious situation that they are relying on food banks to feed their families. Washington D.C., home to many federal workers, has seen longer-than-usual lines at its food banks. Capital Area Food Bank told NPR it has organized pop-up events to help federal workers, specifically, and has had some workers promise to donate back what they take once they get paid. They just don't have anything to eat right now.
These are some of the ways you can help these workers make it through to their next paycheck. Until President Trump and Congress come to an agreement, they're in dire straits.