Our Oceans Bear The Brunt Of Climate Change — Here's How You Can Help Save Them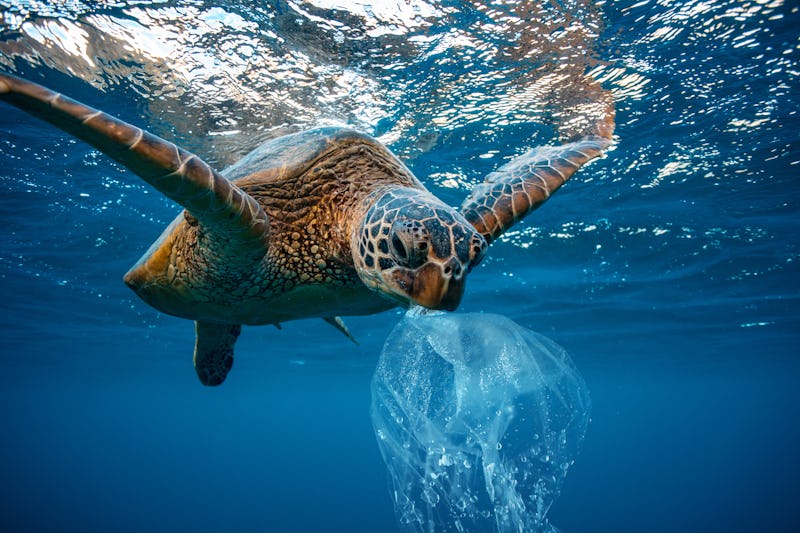 Shutterstock
A new report published by the United Nations reveals how the world's oceans, which absorb 90% of excess heat trapped by greenhouse gases, are bearing the brunt of climate change. And the impacts go far beyond sea creatures. Compiled by over 100 scientists, the report suggests it could be too late to reverse some of the effects, such as rising sea levels, but that doesn't mean you shouldn't take action. If you want to help save our oceans after reading the UN climate report, it's worth the effort.
The Special Report on the Ocean and Cryosphere in a Changing Climate, published by the United Nations' Intergovernmental Panel on Climate Change (IPCC), is the last of three reports the panel has released since October 2018, and outlines how the ocean is suffering from climate change. Sea levels are rising, water temperatures are getting warmer, and entire ecosystems are sustaining severe damage or crumbling altogether. For example, frequency of marine heat waves has doubled since 1982 and are much longer lasting when they do occur, it says.
Though the report certainly paints a scary future, it also shows how new and aggressive policies in the next few years could directly help the oceans too. "It drives home the message that policies that curb greenhouse gas emissions can have a strong effect on future sea level rise," Andrea Dutton, associate professor in the Department of Geoscience at the University of Wisconsin Madison, said to CNN. "What we do today can decide which of those pathways we're on."
Here are some tips for how you can help to rehabilitate the ocean, based off of the various issues the report laid out: