These Weird AF Things Make You More Likely To Orgasm, According To Science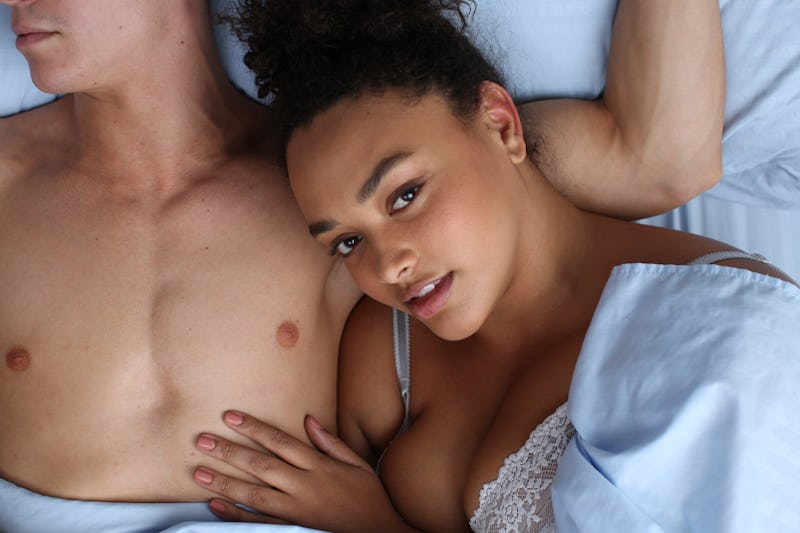 Ashley Batz/Bustle
Most people could tell you they're more likely to orgasm if they're turned on, relaxed, and with a partner who knows what they're doing. But most people probably don't know they're more likely to orgasm with socks on. There are some pretty random things that determine whether you'll orgasm, and that's one of them.
Of course, things like your footwear are actually pretty minor when it comes to increasing your chances of reaching orgasm. The most important things are for you to be mentally in the right place (that is, comfortable and not stressed out) and physically getting the right attention (which means clitoral stimulation for most people with vulvas). "The clitoris is really the center of the universe for female orgasm," Vanessa Marin, sex therapist and creator of Finishing School, an online orgasm course for women, tells Bustle.
It's also worth noting that orgasm is not the most important part of sex. It's totally possible to have a great sex life if you don't orgasm regularly or even if you don't orgasm at all. Great sex is really about enjoying each sensation at every stage of the process.
That said, just for fun, here are a few unexpected things that predict your likelihood of orgasming, according to science.