7 Signs Your Partner Isn't "Bad," They're Just Bad At Relationships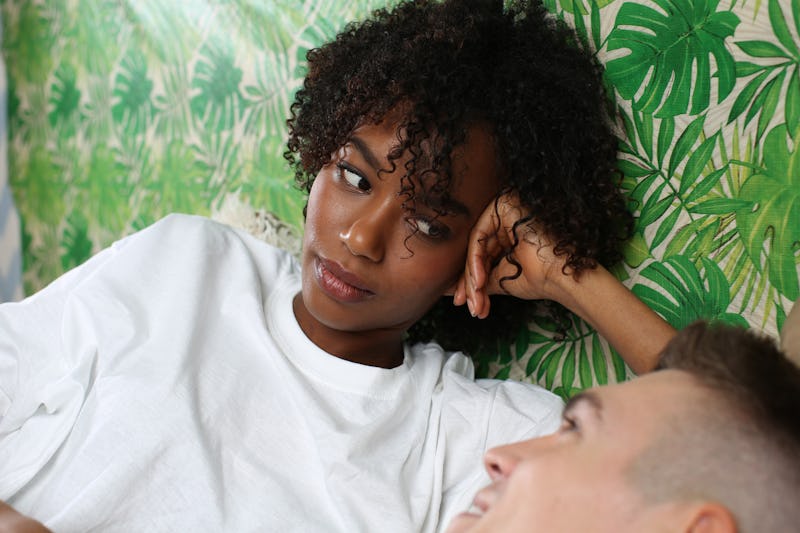 Ashley Batz/Bustle
When you're dating, it's easy to label someone as "non-relationship material" when they flake out on you, make last minute plans, give you the busy excuse, and take forever and a day to text you back. After all, you've probably learned that not doing those things shows that someone respects you and wants to be a in relationship with you. But according to experts, it's not always that simple. In some cases, you may be dating someone who's just bad at relationships.
"Many people struggle with romantic relationships because of their social, sexual and intimate scripts," sex and relationship therapist, Stephanie Zeman M.Ed., tells Bustle. "These personal scripts are developed throughout their lifespan, predominantly throughout childhood." For instance, situations such as abuse, neglect, unhealthy relationship modeling from parents and attachment issues can hurt someone's ability to function in a good, healthy, adult relationship.
For a lot of people, being "good" at relationships takes some time and learning. You may even need to date a few people before you can acquire the skills that can make a relationship last. If your partner lacks experience or has unhealthy experiences in the past, it will affect their behavior in the relationship now. So here are some signs that your partner isn't bad, they're just bad at relationships and may need a little help, according to experts.