How To Make A Long-Distance Friendship Work, Based On Your Friend's Zodiac Sign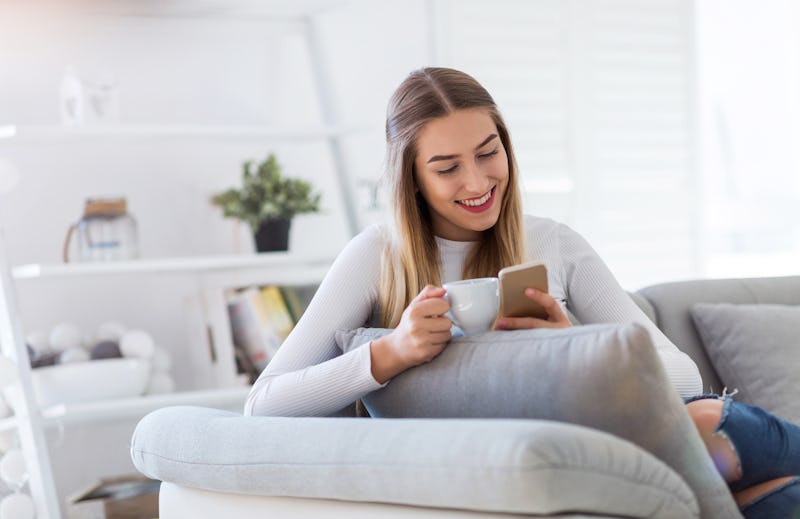 Shutterstock
Maintaining a long-distance friendship isn't easy when you can't seem to lock down Zoom plans that work for both of you, or you're just never in the mood to talk whenever they text. Next thing you know, it's been months and you still haven't had a chance to really connect. So what can you do to prevent your friendship from fading? Let's consult the stars. If you know your friend's zodiac sign, you can make your long-distance friendship work with the help of astrology.
Staying in touch is essential to keeping your friendship alive. Knowing your friend's zodiac sign can help you understand what they need from you in regards to communication and staying connected. For example, astrologer Mary Cole tells Bustle that Geminis need to be entertained. "The best way to maintain a long-distance friendship with them is to implement some fun into the virtual relationship, whether it's a Zoom cocktail hour or a virtual brunch," she says. They also like texting their friends frequently. On the other hand, a more practical sign like Virgo or an independent sign like Scorpio would appreciate you reaching out every couple of weeks to check-in. Each zodiac sign prefers someting different.
It's important to nurture the bonds you have with the people you care about most. So here's how to make your long-distance friendship work, based on your friend's zodiac sign.