How To Make Sure Your Relationship Survives The Turbulence Of The Holiday Season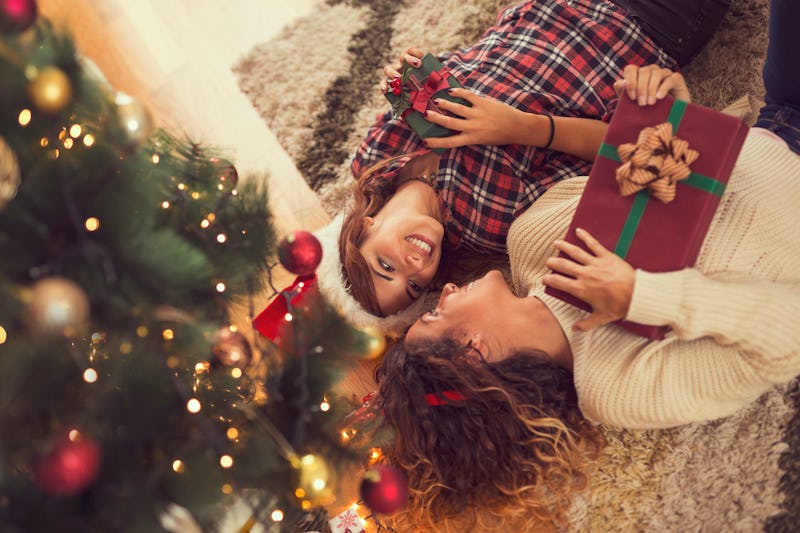 Shutterstock
Spending a lot of time with family, deciding which parties to go to, holiday travel, and spending more than usual on gifts can make the holiday season pretty stressful. Whether you've been together for months or years, the added stress can make the holiday season challenging for relationships. But according to experts, it doesn't have to be. There are ways to make your relationship more resilient during this time of the year.
"The holiday season is often a busy time of year, and this in itself can cause increased tension in relationships," Melissa Pickett, BSW, MSW, relationship counselor at Peak Resilience, tells Bustle. "The season seems to be really about more — more social events, more partaking in alcohol for some, more family gatherings, more spending, be more, do more. This can take a lot of our time and energy, leading to less patience and emotional reserve in many of us."
In addition to that, the holiday season is supposed to be a time for joy and cheer. But if you're feeling drained, stressed, and less than jolly, Pickett says it's easy to take that out on your partner because your relationship is your safe place. Unfortunately that only leads to fights and even more stress.
But you don't have to allow the stress that comes along with the holiday season ruin your relationship. Here are some small ways to make your relationship more resilient this holiday season, according to experts.