4 Women Explain How Scheduling Sex Works In Their Relationships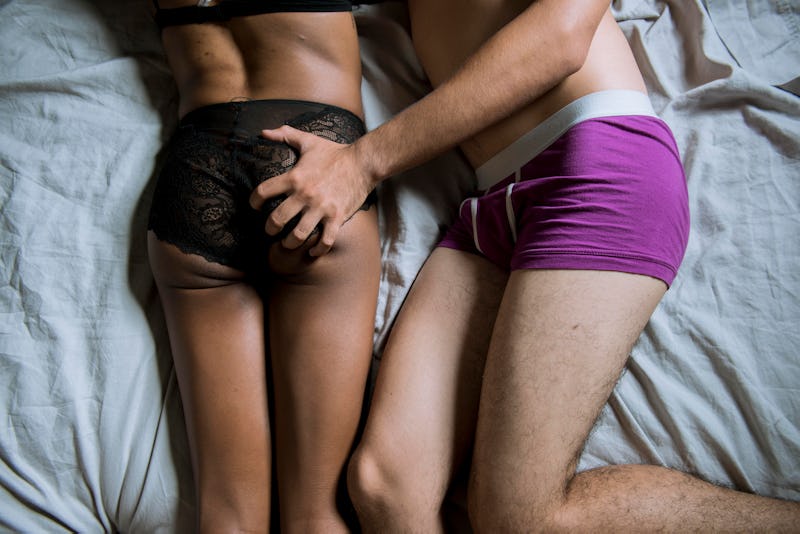 BDG Media, Inc.
We live in a culture that moves a mile a minute. While you may rely on schedules to get through your workday, stay on top of your social life, and not fall behind in your obligations, what about a sex schedule, too? If schedules make your day-to-day life easier, it should come as no surprise that schedules just might be the best way to stay connected in your relationships too.
A recent study found that, for some couples, scheduling a time to have sex is necessary. According to the study by Sleep Judge of 1000 people, 98% of sexually active adults say that they "at least rarely schedule sex," but of those who do schedule it, 98.3% report being sexually satisfied. While scheduling sex might not seem very, well, sexy, sex is a major component to a healthy relationship and scheduling it, if you haven't had it lately, might be worth considering.
"[Couples who last] recognize that sex is something that may require scheduling and attention, but they make room for it," sex and relationship therapist, Cyndi Darnell tells Bustle. "They also talk about sex, what they like and want, and manage differences by listening and negotiating."
To quote Ferris Bueller, "Life moves pretty fast. If you don't stop and look around once in a while, you could miss it." In other words, it might be time to stop and schedule sex so you don't miss out. Here, four women explain how it works for them.