How To Make Your Anniversary Special If You Can't Leave The House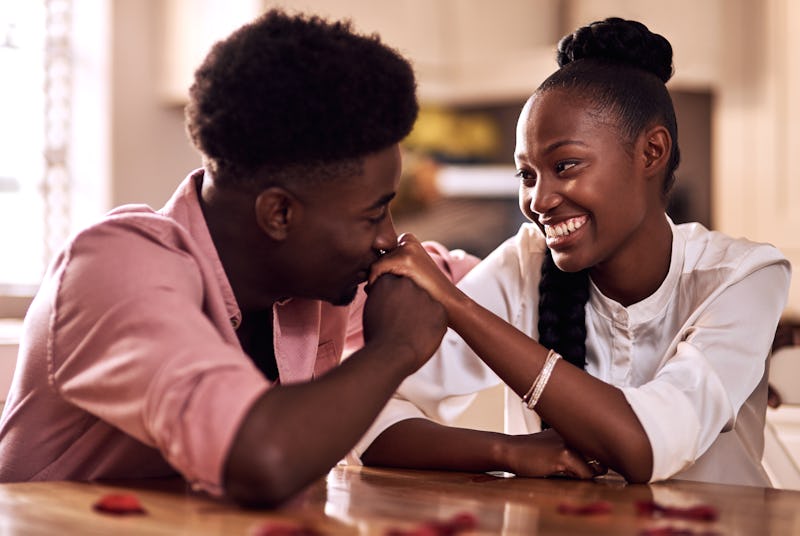 PeopleImages/E+/Getty Images
Chances are your anniversary is going to look a little different this year, given that we're in the middle of a pandemic and you've spent the last few weeks adjusting to staying at home with your partner 24/7. But just because you can't go out to your favorite restaurant or have that romantic weekend away you were hoping for, social distancing restrictions don't have to ruin your special day. There are ways to make your anniversary special at home.
"Not being able to go out and celebrate an anniversary or a special occasion because of the coronavirus might feel frustrating, but there's no need to postpone your celebration," Jaime Bronstein, therapist and relationship expert, tells Bustle. "Celebrating no matter what the circumstances are is the best way to go."
Even if you're stuck celebrating at home, it's still something you'll get to do together. "Every anniversary will mean something different to you because it's based on where you are in your life at that moment," Francesca DiSalvo-Follmer, wedding planner and founder of Pure Luxe Bride, tells Bustle. "This is just one more to add."
Below, relationship experts weigh in on how to make your anniversary at home one to remember.