8 Brilliant & Adorable Ways To Make Your Pet Part Of Your Wedding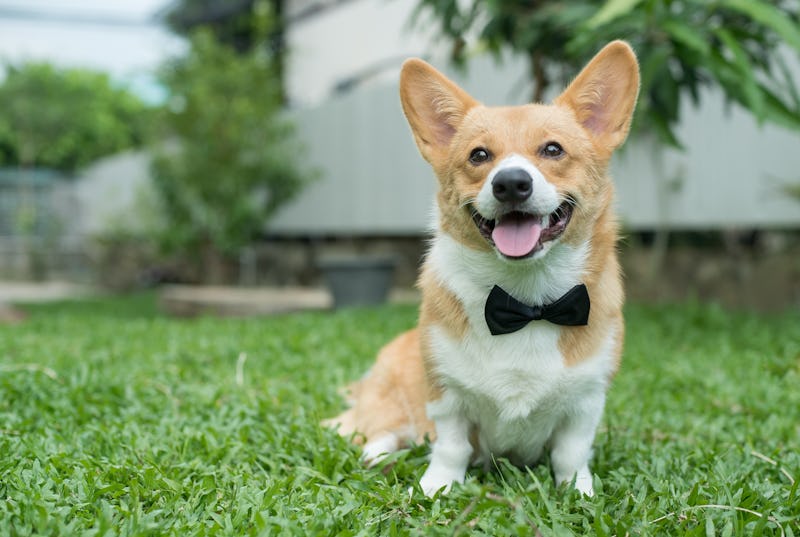 Paul's Lady/Shutterstock
On the day of your wedding, you and your partner will probably invite the loved ones who are really important to you to join you in the festivities. If you have a cuddly cat or sweet dog who's an important part of your family, then you might consider having them participate too. But it's not always easy to know how to make your pet part of your wedding, especially since they can be a little temperamental or rambunctious at times.
"Many pet lovers want their pet to be included in the pictures because let's face it, pets are family," wedding planner Amy McCord Jones, tells Bustle. "However, every wedding planner smiles on the outside and cries on the inside when 'pet participation' is mentioned." It's easy to love pets for their wiggly enthusiasm and their boundless energy, but those exact characteristics make your furry pal pretty unpredictable in a setting when a wedding planner needs to be able to control all happenings and outcomes, says Jones. Plus, it's not always great for the pet either. "In my experience, 90 percent of the participating pets are scared to death and confused," she says. Without you by your pet's side to cuddle them whenever things get scary, the pup or kitten can easily get overwhelmed in such a new and busy environment.
Of course, you can definitely still choose to include your pet in the ceremony. Just be sure to have someone bring them in at the designated time and then care for them once they've done their part. Here are some expert-recommended ideas for how to bring your pet into your wedding.