How To Mark Yourself Safe In Las Vegas Using Facebook's Safety Check Feature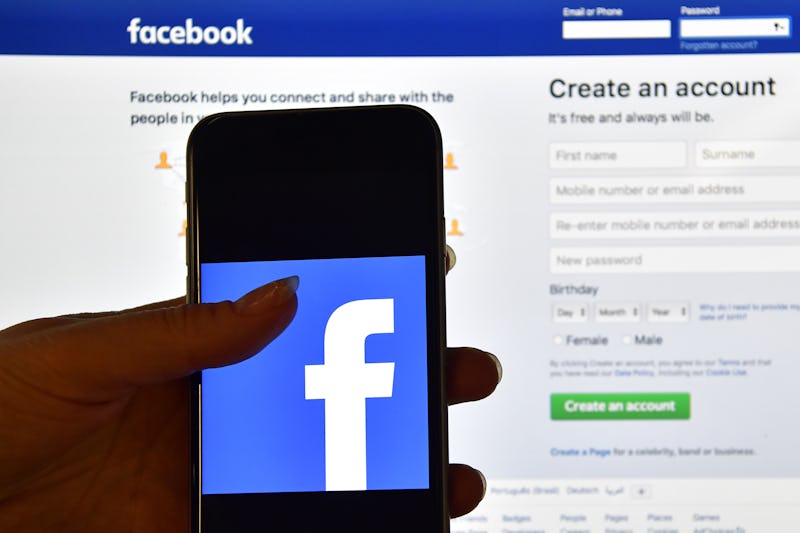 Carl Court/Getty Images News/Getty Images
On Monday morning, Americans woke to countless disturbing notifications: more than 50 people were killed and over 200 people injured at the Route 91 Harvest festival in Las Vegas, Nevada, in an incident that is being labelled the deadliest mass shooting in American history. Though the details of the tragedy are still unfolding, for many people the most important question is a simple one: are my loved ones safe? While the situation continues to develop, those in Las Vegas can use their notifications to spread a little bit of relief by using Facebook's Safety Check feature to mark themselves safe.
According to early reports from The Guardian, over 40,000 people were in attendance at the outdoor country concert. Sunday was the final day of the three-day country music festival, and the closing performer, Jason Aldean, was singing onstage outside near Mandalay Bay Casino when gunfire broke out. (Aldean later said he was safe.) Police later confirmed that the shooter, a 64-year-old male, fired from the 32nd floor of the Mandalay Bay. He was later killed by police.
But many people still have not heard from family members and loved ones who were in attendance or on the Las Vegas Strip at the time of the shooting, which is when Facebook Safety Check proves itself to be invaluable. Launched in October 2014 to help people mark themselves safe during natural disasters, Safety Check on Facebook is an important tool for keeping in touch with loved ones during devastating tragedies like the one unfolding in Las Vegas.
Here's the breakdown: when an emergency occurs, Facebook sends a notification to its users who are located in the affected area. The notification comes as a regular one would, on the right-hand side when you sign in to the Facebook, or as a text message. Users can answer either that they are "safe" or "not in the area." Facebook also reports to a user's friends that they have marked themselves safe, so you can breathe easy about from across the country or across the world. Alternatively, users can visit the Crisis Response page for the Las Vegas, Nevada shooting to see which friends they have in the area and whether or not they have marked themselves as safe. People who live in the affected area can also mark themselves safe on this page.
Those who do not live in Las Vegas will probably not see a Safety Check notification, but they may see an alert if a friend mark themselves safe.
If you do not see a Safety Check from your loved one and have not been able to get in contact with them, NBC reports that people can get in touch with police for help locating missing loved ones at 1-866-535-5654.
If you are in the Las Vegas area and searching for ways to give back to your community during this time of need, consider donating blood to the victims fighting for their lives. Larry Smith, a reporter from ABC, writes on Twitter that they are now hearing all ER personnel in the city have been called in, a sign that the situation could be dire for many of these victims. The Las Vegas Metropolitan Police Department is directing people to Labor Health & Welfare Clinic, but there are other locations accepting donations at this time as well. For those not in the Las Vegas area, blood donations are almost always welcome at your local blood bank, and information about how to help the victims from afar will be coming throughout the day.
Here are some ways you can help the victims in Las Vegas.