How To Protect Your Thighs From Chafing With These 6 Underwear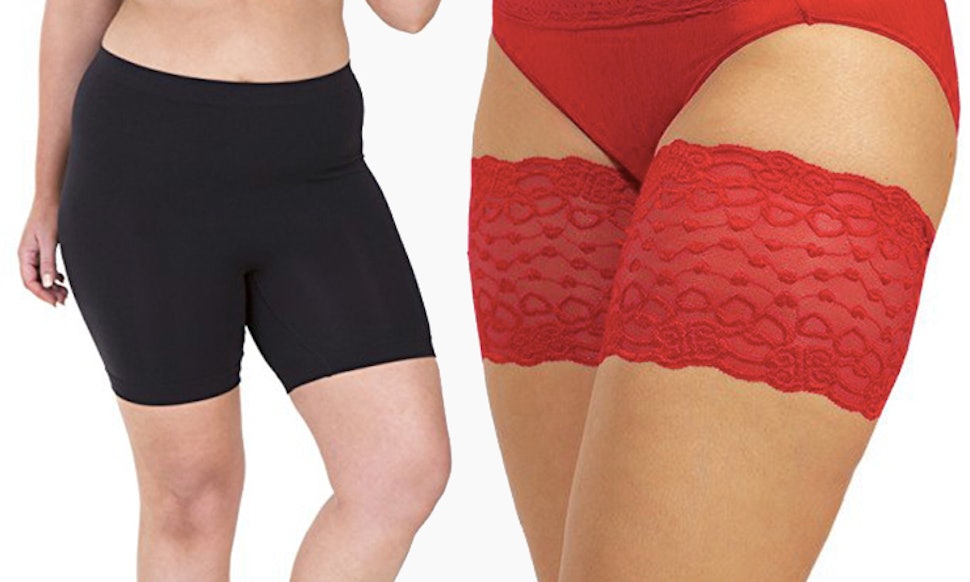 Thigh chafing is a reality of life for a great many women — and it becomes especially annoying and uncomfortable during the hot, humid days of summer. There are quite a few whip-smart ways to prevent thigh chafing that include making the most of everything from talcum powder to all-natural friction defense sticks that are used by athletes. You can find out how to protect your thighs from chafing when you're wearing a dress and chafing solutions specifically for times when you want to wear shorts. But, let's peel away all of those layers of clothing and talk about undergarments and underwear that protect your thighs from chafing so that you stay comfy no matter what you're wearing — or the temperature outside.
From bandalettes to seamless slipshorts, today's underwear options provide a number of comfortable ways you can protect skin from chafing without having to limit your wardrobe to pants, pants, and more pants. By all means, take those wise steps to reduce skin irritation by applying an anti-chafing cream that creates a barrier between your thighs and fabrics and consider purchasing clothing in fabrics that prevent chafing (like moisture-wicking mesh and microfiber blends). But never underestimate the power of a beautiful and functional anti-chafing undergarment.