You Finally Got Your Phone Upgrade. Here's How To Recycle Your Old One.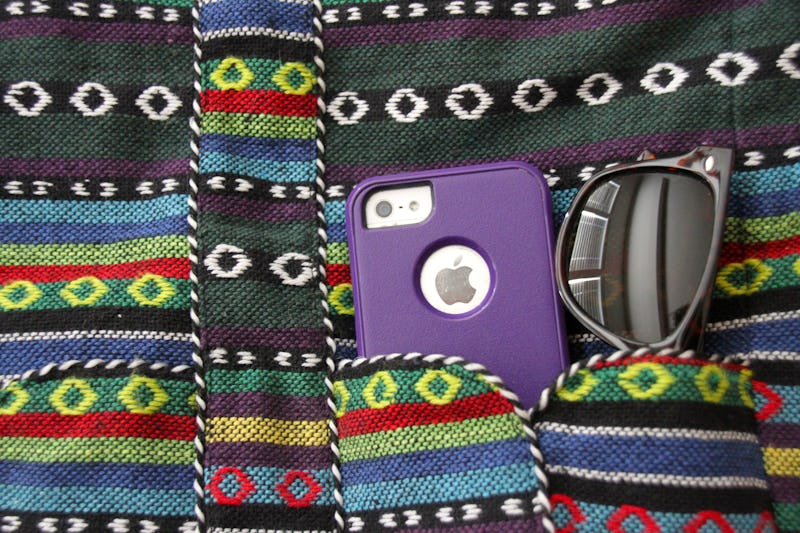 Patricia Marroquin/Moment Mobile/Getty Images
It's finally time to upgrade your phone or laptop, but you have one dilemma to figure out first: how to recycle your old electronics. If they aren't usable anymore, you might make the mistake of tossing them in the trash. However, if you care about reducing waste, there are plenty of easy options at your disposal (pun intended), when it comes to responsibly recycling the tech gadgets you no longer use.
According to Gartner, a market researcher, over 1.5 billion smartphones were sold in 2017. When you take into consideration that the average life of a cell phone is four to seven years, per the Consumer Electronics Association, you can imagine just how many cell phones are thrown away (into a trash can, or even into a junk drawer) every year. In fact, the Environmental Protection Agency reported in 2014 that people threw away over 416,000 smartphones a day, on average. As USA Today noted at the time, these phones often end up at offshore landfills.
To avoid letting this happen, there are tons of ways you can ensure that your old laptop, iPad, iPhone, or other tech product will be re-used again and again. This might mean donating your usable electronics to someone directly or even to an organization that can re-sell them. On the other hand, you might have to find the right place to bring your old chargers or laptops, so that the pieces can be re-used for some other product. Odds are, you have more than one option, even if your phone is a little bit beaten up.
Here are some of the best and easiest options for recycling your electronics when you're ready to upgrade: