7 Ways To Relieve The Physical Symptoms Of Anxiety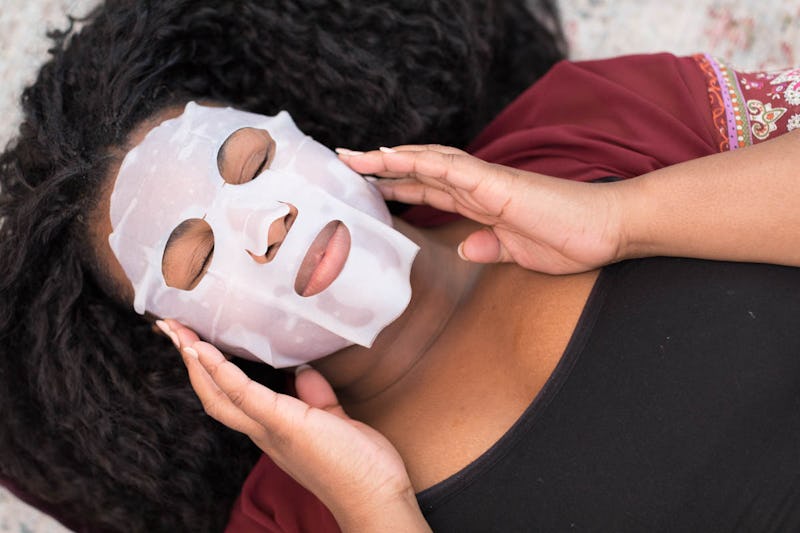 BDG Media, Inc.
Anxiety is intensely physical, and stopping the physical symptoms of anxiety once they've started can be a pretty daunting task. Luckily, the same physical mechanisms that cause anxiety can be used to relieve it.
Experiencing certain levels of stress is common, but Dr. Joshua Klapow, Clinical Psychologist and Host of The Web Radio Show tells Bustle that it's easy to move past that point and into a place where anxiety really gets in the way. Luckily, rewiring your body back into a more calm state is possible.
"Anxiety is driven by our autonomic nervous system — it manifests in so many ways that often people are not aware or are unable to make a connection between their experiences and anxiety," Dr. Klapow says. Anxiety can show itself in a variety of different ways, Dr. Klapow says, including everything from headaches to stomaches, dry mouth, back and chest pain, nausea, and fainting.
This is because anxiety exists in the parasympathetic nervous system, which is responsible for rest, repair, and digestion. "When the body is coming down from an anxious state, it means that the processes of the parasympathetic nervous system are coming online ... heart rate decreases, breathing slows, muscular tension decreases, and digestive processes increase," Dr. Erika Martinez, licensed psychologist tells Bustle.
If you are having difficulty alleviating the physical symptoms of anxiety, here are seven ways experts recommend to help you wind down.