6 Ways To Resist The Urge To Cheat, According To Experts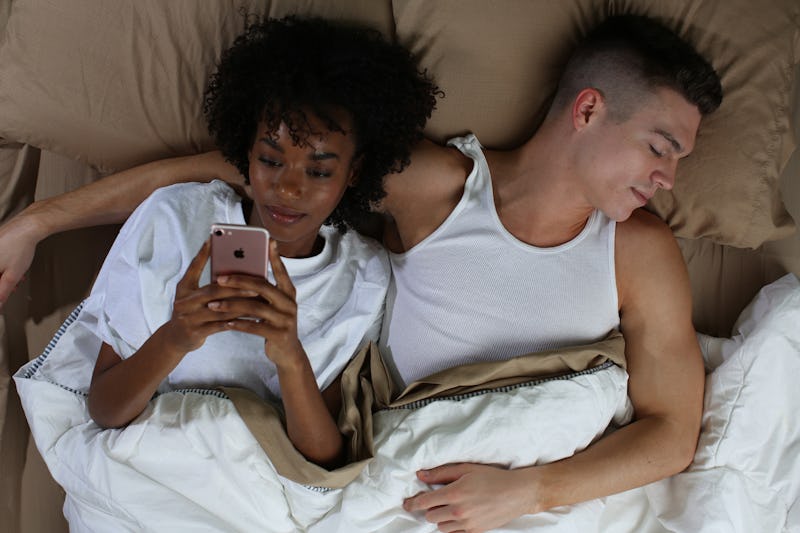 Ashley Batz/Bustle
Cheating is one of the most hurtful and disrespectful things a person can do in their relationship. Although it's common to be attracted to other people, board certified clinical psychologist, Dr. Paul DePompo, PsyD, ABPP, tells Bustle that it becomes a problem when you're using those thoughts to escape the reality of your relationship. It's even worse if you're taking steps towards actually doing it. But there are some simple things you can do to avoid the temptation to cheat.
If you're thinking about cheating, it's important to figure out where this urge is coming from. Is there something going on in the relationship and it's causing a lot of stress and tension? Is your partner not fulfilling your needs? Or maybe you've always struggled with commitment.
"In essence, thoughts of cheating are often not really about wanting to be with the person that the fantasy is about, but more indicative of the internal conflicts the person has within themselves or their current world," psychologist Kelsey M. Latimer, PhD, CEDS-S, founder of Hello Goodlife, tells Bustle.
Because of that, there are some things you can do to prevent yourself from going through with it. So here are some ways to resist the temptation to cheat, according to experts.