How To Respond When People Question Your Gender Identity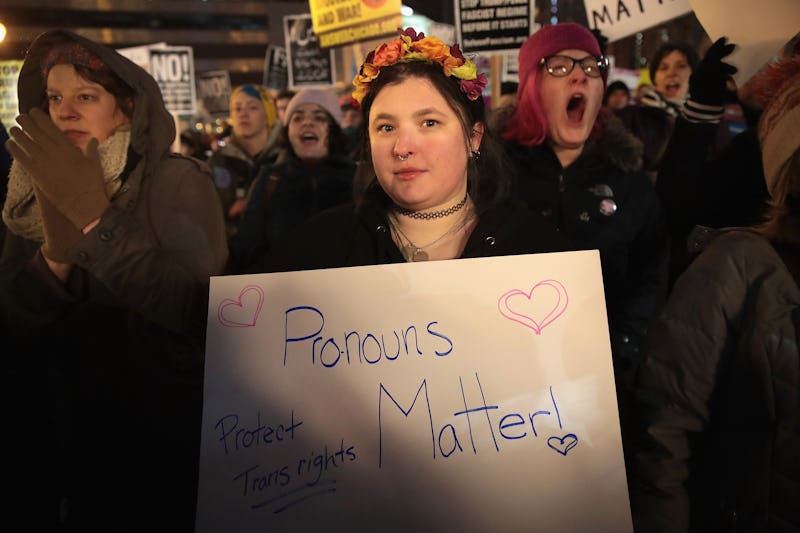 Scott Olson/Getty Images News/Getty Images
As a non-binary person who most people perceive as a woman, I've had trouble figuring out how to respond when someone questions your gender identity. Gender identity is personal, and you should never need to justify it to anyone else. But there are some ways to help people understand that — or, at the very least, leave you alone.
When I first started identifying as non-binary, several of my friends told me I seemed like a woman and was overthinking it. A gender studies professor even told me that since we live in such a binary culture, such an identity was unfortunately not really possible. And when I wrote about my gender, some self-described feminists on Twitter told me that being both masculine and feminine is a normal thing that shouldn't merit a label.
As these reactions show, trans and non-binary people face criticism from progressives as well as conservatives, and they're often well-intentioned. Nevertheless, it's not within their right — or anyone's — to tell somebody else how to identify. All sorts of people hold misconceptions about gender, like the idea that you can look or act "male" or "female" or "non-binary." If someone tries to question your gender identity, here are some things you can tell them.