How To Set Goals For This Year, Based On Your Zodiac Sign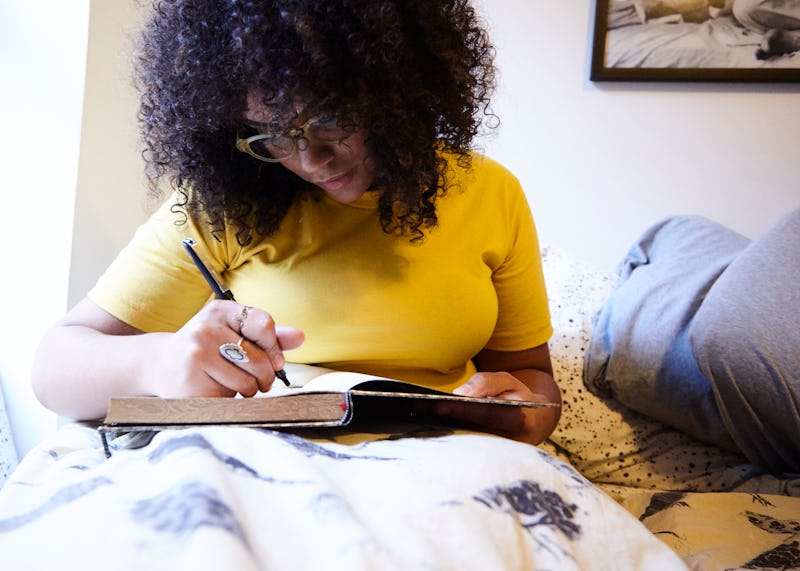 Hannah Burton for Bustle
For some, the new year means dusting 2019 from their bones and seeing 2020 as the new slate that it is. What this also means is that goal-setting and resolutions for the new year are running high — especially for those who thought 2019 was sort of a bust.
"2020 is going to be a pivotal year astrologically," Cindy Mckean, an astrologer and psychic, tells Bustle. "The biggest buzz that has astrologers and others in the metaphysical community chattering away is a conjunction between Saturn and Pluto. Jupiter will also join the two planets within the year. Saturn is about work, dedication, and rewards from the effort we put in. Pluto is about transformation. Jupiter is about expansion."
If you're scratching your head and asking, "Huh?" then let's break it down a bit: Basically, the world is about to undergo some major astrological events and every single one of us will be affected in one way or another, no matter what our zodiac sign happens to be.
Because the the world and life as we not is going to be given a shock to the system, so to speak, goal-setting and sticking to a timeline will be paramount this year — if only to stop yourself from getting distracted with all the planetary alignments ahead.
Here are the best goal-setting tips to follow in 2020 based on your sign.