Here's How Your Love Life Will Change In 2020, Based On Your Zodiac Sign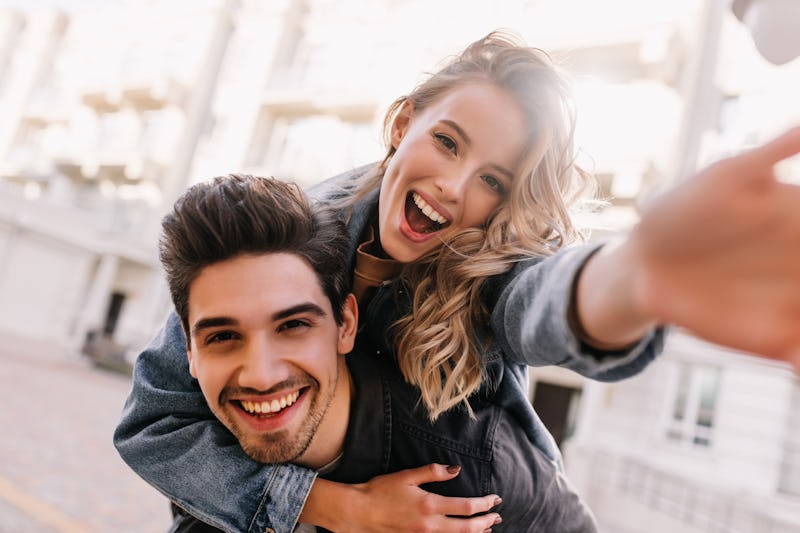 Shutterstock
It's time to welcome in all the possibilities for the new year ahead. Regardless of what 2019 brought you, there's something for each zodiac sign to look forward to in 2020. Whether you're single and looking, or wondering if your relationship is going to last, your love life horoscope for 2020 can give you a little bit of insight into what to expect for the new year.
"The astrology for 2020 can seem a little intimidating with heavy Saturnian influences and lots of longer-term changes being initiated," Raquel Reyes, an LA-based astrologer, tells Bustle. "But if we can empathize with ourselves and appreciate the fact that change tends to lead us to personal growth, we'll find lots of Cosmic enjoyment."
The most important thing to remember with astrology is that nothing is set in stone. According to Reyes, astrology is meant to be a "guiding light." Your free will determines the journey you end up taking.
So if you're in a relationship and you know that the month of November may bring some challenges, you can decide to be more mindful when you're in disagreements with your partner or you can choose not to. The same goes if you're single. If you know that March is good time for you to get out there and meet new people, it may be a good time for you to update your dating profile.
"As we embark upon 2020 and make peace with our process, how will you utilize your free-will?" Reyes says. So here's what you can expect for your love life in 2020, according to astrologers.