What To Do For Halloween If You Don't Like Dressing Up In A Costume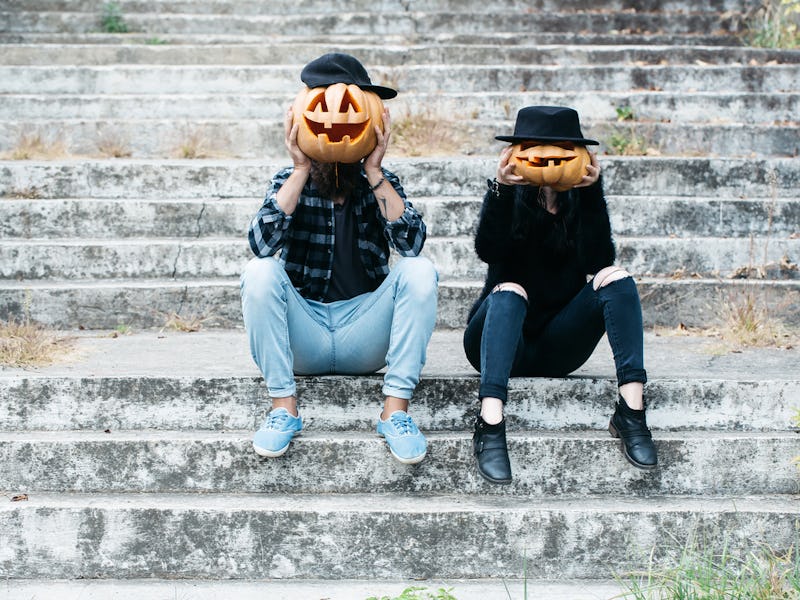 ShutterStock
There are so many things to love about Halloween: the candy that ends up everywhere, the creepy but adorable decorations all over the place, and the fact that all of your favorite foods suddenly taste like pumpkin. One thing that most people really love about the holiday is the chance to dress up in a costume, to spend a few hours (or different days) as someone you aren't. A lot of Halloween fans love the chance to go all out with the makeup, the clothes, and even the attitude. Because of this, it's easy to forget that not everyone enjoys dressing up — in fact, some people love Halloween, they just don't love wearing costumes. So what are you supposed to do on Halloween if you're an adult who doesn't like dressing up?
Luckily, there are a lot of ways to celebrate Halloween without pretending to be your favorite TV character or movie star. You definitely don't need to be decked out in an expensive outfit you'll probably never wear again, or caking your face in costume makeup in order to be in the spooky spirit of things. After all, that's one of the great things about Halloween - there are so many different ways to celebrate it, and you should definitely embrace all of them.
So, if you're not a fan of Halloween costumes, try doing some of (or all of!) the below activities to have fun this October 31, and all of the days leading up to it.