11 Ways To Stay Positive When Dating Feels Like The Worst, According To Matchmakers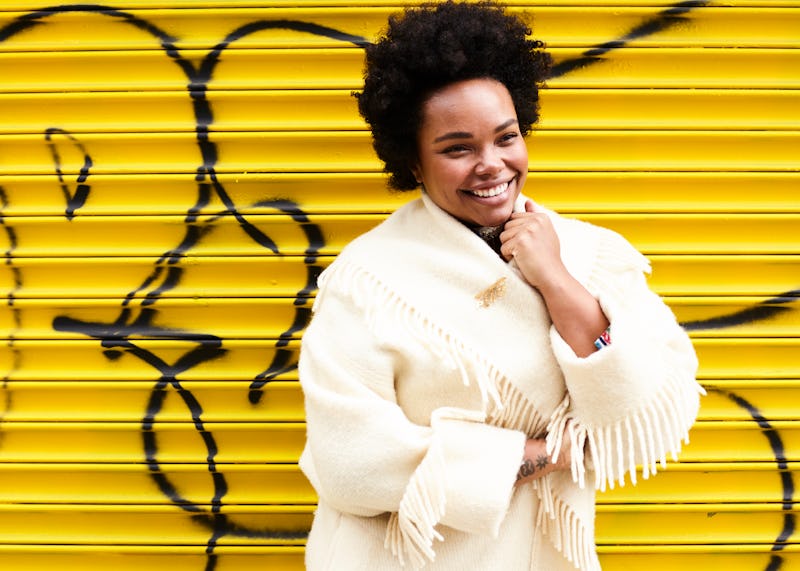 Hannah Burton/Bustle
With every first date that leads to nowhere or every non-relationship that ends up being a waste of your time, finding love can seem far from possible. It can also be pretty rough on your self-esteem if you continually put a lot of effort into dating without getting much back in return. But you shouldn't let dating drag you down. According to matchmakers, there are ways you can stay positive when single, and dating is making you all sorts of frustrated.
"The pressures of dating stem from the need to uphold a dating mask," Julia Armet, Director of Operations at matchmaking service, Tawkify, tells Bustle. "We all fall into the game of dress-up, with social masks being one of the greatest blocks to establishing true intimacy."
It's true. How many times have you been advised to be yourself, but only the best version of yourself, when you're on a date? The same applies to dating profiles. While it would be great for everyone to be their authentic selves online, that's not typically the case. People usually showcase the highlights of themselves online because it's important to stand out in the best way possible. Pretending to be this perfect version of yourself can be exhausting, especially if none of your dates actually end up turning into something more.
That's why, if you really want to stay empowered when you're looking for love, Armet says, stop dating and start connecting. "Human-to-human vulnerability is the natural consequence of two people allowing their inner selves to shine," she says.
So here are the best ways to stay empowered when dating is bringing you down, according to matchmakers: