Ariana Grande Visits Victims Of The Manchester Attack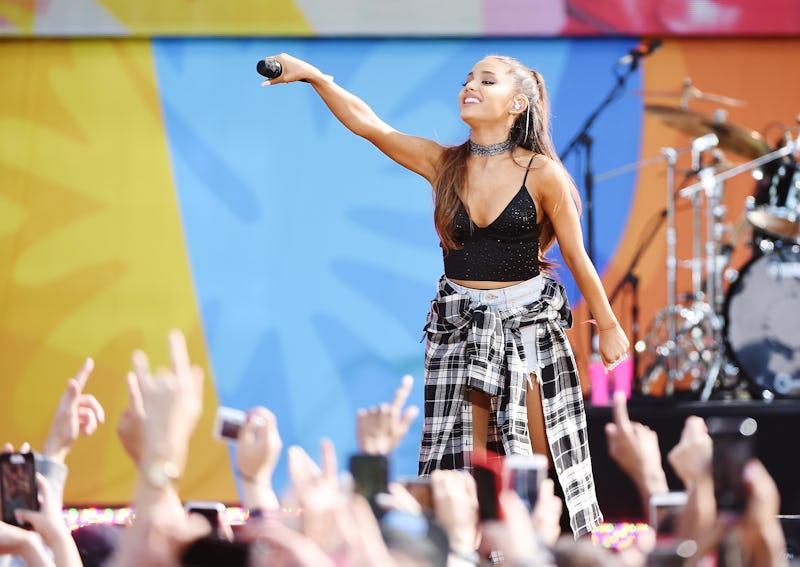 Nicholas Hunt/Getty Images Entertainment/Getty Images
You may want to grab a tissue or two, because tears are on the horizon. As ITV News reported, Ariana Grande visited the Royal Manchester Children's Hospital on Friday to spend time with victims of the heinous attack that occurred at her May 22 concert. While she was at the hospital, the pop singer took selfies, handed out flowers and stuffed animals, and gave so many hugs. The photos of the children — who have been through something I can't even begin to imagine — lighting up around Grande are beyond moving.
Last week, Grande announced on social media that she would soon be heading back to Manchester to "spend time with [her] fans and to have a benefit concert in honor of and to raise money for the victims of their families." The One Love Manchester show will take place this Sunday, and proceeds from the event will go to those affected by the bombing.
"I don't want to go to the rest of the year without being able to see and hold and uplift my fans, the same way they continue to uplift me," Grande wrote on Twitter and Instagram. Here are some heartwarming pictures of Grande and her fans uplifting one another.
So, so sweet.
My eyes are watering.
And the tears keep flowing.
Can't make the One Love Manchester event, but would like to show your support? You can find out how donate to those impacted by the Manchester attack here.