Don't Miss The Billboard Music Awards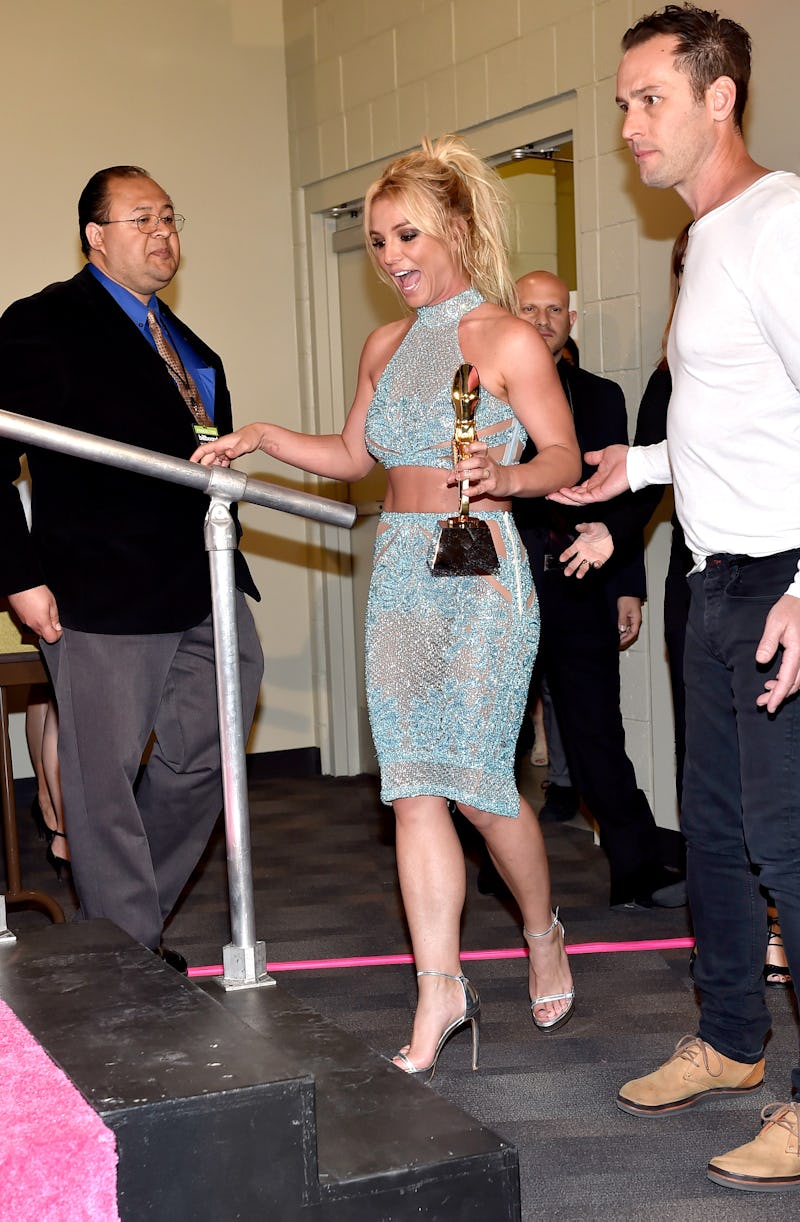 David Becker/Getty Images Entertainment/Getty Images
It seems like there are more music award shows than there are pop stars these days. It's hard to keep track of the various ceremonies, red carpets, awards, and live performances. The Billboard Music Awards is all about popular music. It's a show filled with recognizable faces performing, collaborating, and winning in a fun, light-hearted awards show. The 2017 version of this show takes place this Sunday, May 21 at 8 p.m. ET and will feature fun performances, celeb moments, and some songs even being performed live for the first time. So, how can you stream the 2017 Billboard Music Awards? Watching all the performances go down is just an easy click away.
The show, hosted by Vanessa Hudgens and Ludacris, will be the snazzy musical escape from your life that you needed. Go to ABC.go.com to find all the Billboard Music Awards coverage. And, if you want to stream the red carpet, you can find instructions here. You will need a cable login to watch, but maybe you can borrow a friend's or your parents' if you don't have one. ABC wants to make it possible to watch their programming live. So, the network has set up a live streaming part of their website for all their shows. Grab some popcorn and get ready to boogie and jam with all the popular music artists of the day. After all, you don't want to miss out on what could be a major moment in music — like one of these spectacular performances from years past.
Queen Bey Runs The World (2011)
Beyonce gets an A+ from me for her powerpoint presentation at the 2011 Billboard performance of "Run The World (Girls)." And she gets an A++ for her singing and dancing too. With a star studded intro and powerful performance, Beyonce left those lucky enough to be in the audience in awe.
Baby Bieber (2012)
Justin Bieber is all grown up and nominated for multiple awards this year at the Billboard Music Awards. But back when he performed "Boyfriend" at the show in 2012, he was new to the scene. His pants hadn't fallen below his butt, his shirts were bright and fun, and he was the newest cute pop sensation. Look at the girls swooning!
Taylor Swift: High Ponytail & 22 (2013)
She had a unicorn on her shirt and a new attitude. Taylor Swift reinvents herself with each album. Red was all about being happy, free, confused, and lonely at the same time. The 2013 Billboard Music Awards performance of "22" captured Swift at, well, 22. The country artist-turned-pop icon continues to grow. Luckily, every stage moment has been documented for us to enjoy.
Michael Jackson... Hologram (2014)
There have been many memorable performances by Michael Jackson. He's the king of pop after all. But after his death, BMA producers decided to bring him back. A Michael Jackson hologram sang, danced, and performed for a live audience. King of pop, king of holograms.
Wiz Khalifa, Charlie Puth & Lindsey Stirling: Collaborations With A Meaning (2015)
These artists came together to honor the late Paul Walker. "See You Again" was a moving song with heartfelt rap and powerful vocals. They performed the popular song at the 2015 Billboard Music Awards. The violin performance by Lindsay Stirling added an impressive musical layer to the song.
Britney Spears Brings You Her Pop Princess Style (2016)
Britney Spears is the reigning princess of pop and has been for a very long time now. At the 2016 Billboard awards, she performed a mega mix of some of her greatest hits. The whole thing lasted longer than seven minutes and featured dancing, hair whips, and a whole lot of pop princess attitude.
Hopefully these throwback performances got you excited. This year the performers include Bruno Mars, Camilla Cabello, Celine Dion, Cher, Drake, Ed Sheeran, Florida Georgia Line, Imagine Dragons, John Legend, Lorde, Miley Cyrus, Nicki Minaj and more! Don't miss it, this Sunday, May 21 at 8 p.m. ET on ABC and ABC GO online.