How To Stream 'The Mary Tyler Moore' Show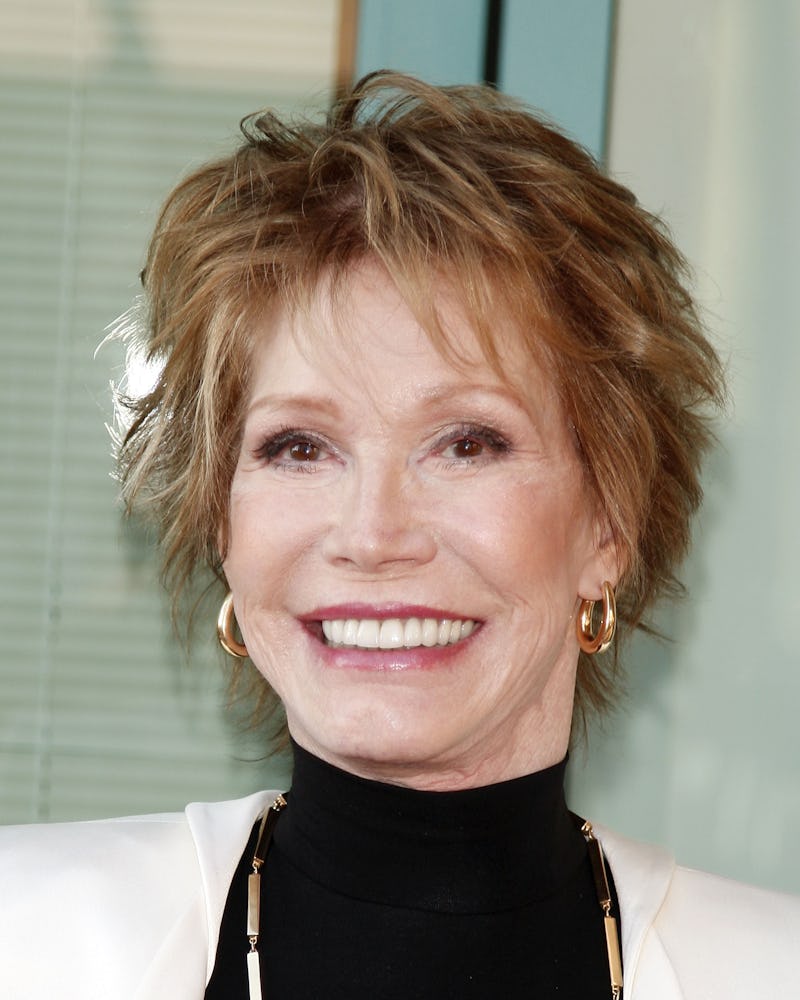 Kevin Winter/Getty Images Entertainment/Getty Images
On Wednesday, the entertainment world faced the difficult news that Mary Tyler Moore has passed away. The television star was 80, and left behind a rich legacy in Hollywood. For anyone looking to revisit her years on The Mary Tyler Moore Show, the series is available to stream online.
The Mary Tyler Moore Show was a legendary sitcom that aired on CBS from 1970 to 1977. On the show, Moore played a single woman living in Minneapolis, who, after trying to get a secretarial job at a TV station, is instead hired as a producer. In the series, she makes several key friendships, most notably with her neighbors Phyllis Lindstrom (Cloris Leachman) and Rhonda Morgenstern (Valerie Harper). The comedic show centered around these women and their adult careers and relationships, and since it was the first show to do so, an entire generation got hooked. While it's been a long time since the show was airing new episodes on TV, a new generation of fans can watch the show on both Hulu and Amazon.
Moore's title character was unlike any woman seen on television before. While Mary Richards has several important relationships throughout the series, she remains single throughout. When women on television are so often pushed toward romantic plotlines, it was refreshing to have a character who wasn't solely a love interest. The show also put important societal discussions on the table, like equal pay for women and pre-marital sex. While these are topics are common topics on television now, without The Mary Tyler Moore Show, many women's issues might still be taboo.
Shows that follow career-oriented women who support and celebrate each other had never been seen before, and remain just as important today. At the time the series was absolutely explosive, winning 29 Emmy Awards over the course of its run. The show also produced a generation's' worth of iconic actors, including Leachman and Betty White.
Most situational adult comedy's probably took inspiration from The Mary Tyler Moore Show. Everything from New Girl to Broad City could be considered in some way a descendent of this series. Moore was a comedic pioneer and a feminist icon in her own right. The Mary Tyler Moore Show was just one key part of Moore's legacy, as she was also also an accomplished producer and advocate for the Juvenile Diabetes Research Foundation.
Remember Moore by revisiting old episodes of her show on Hulu and Amazon. While there is so much to appreciate about Moore's contributions to Hollywood, The Mary Tyler Moore Show was definitely her most famous role.