How 'The Mary Tyler Moore Show' Forever Changed TV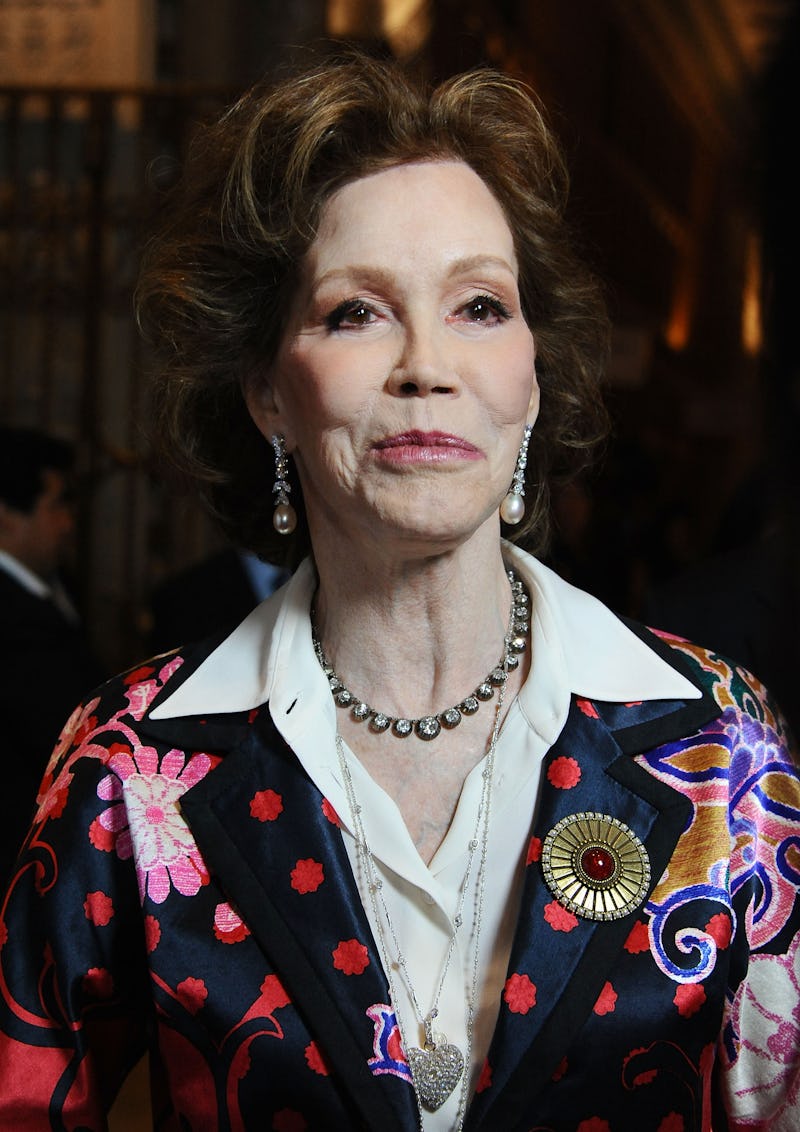 Angela Weiss/Getty Images Entertainment/Getty Images
Little did Mary Tyler Moore know that she would ultimately become the face of the modern woman when she set out to portray, Mary Richards, on the eponymous sitcom, The Mary Tyler Moore Show. The iconic role would eventually shift the paradigm — changing the way we treat all women on television and paving the way for current leading roles, such as those on Scandal, 30 Rock, Sex And The City, How To Get Away With Murder, The Mindy Project, and more. Moore died at age 80 on Wednesday, her rep confirmed to Bustle, but her legacy will not be forgotten.
In the midst of the women's rights movement of the 1970s, Moore's character would be among the first to set the tone for unmarried, independent women worldwide. Her portrayal of Richards — who, at 30 years old, moves to Minneapolis and becomes the associate producer of the local station's 6 o'clock news — bolstered The Mary Tyler Moore Show to national attention, as it became one of the most critically acclaimed television shows of all time.
The show birthed a major feminist television movement, as Moore and her character Richards would become one — breaking down barriers, while thrusting feminism into minds mainstream America. Many were hesitant to accept the radical climate of the program, but Moore's charm would eventually prove to win skeptics over. Meanwhile, countless women seemed to be taking note, as more and more began to shy away from the normality of domestic lifestyle, opting instead to leave their homes to join the workforce.
While Moore passed away, she most certainly left behind a legacy that empowered many in Hollywood and beyond. Emmy Award-winning actor Viola Davis shared her appreciation for Moore's efforts in a recent tweet, thanking her for "changing the face of TV." Davis' show, How To Get Away With Murder, is one such series impacted by Moore opening doors on TV.
As I look on at the strength of characters such as: Olivia Pope, Liz Lemon, Carrie Bradshaw, Annalise Keating, and Dr. Mindy Lahiri, I know that I have Moore to thank for paving the way, both on and off screen, so that powerful roles for powerful women like these are able to exist.
Rest in peace, Moore. Thanks for showing us that we "might just make it after all."