8 Ways To Support Suicide Hotlines & Other Crisis Intervention Services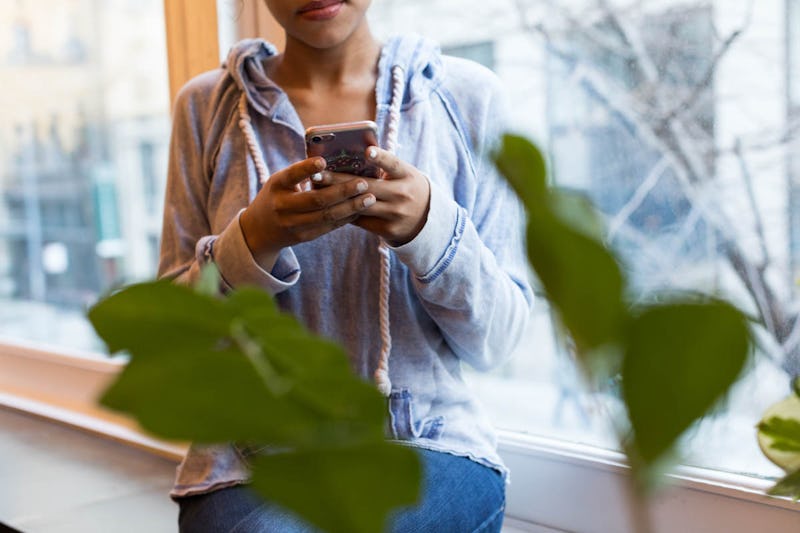 Ashley Batz/Bustle
When a family member, friend, partner, coworker, or even a stranger is struggling with a mental health crisis, it can be difficult to know how to help. Simply asking your friends, "Are you OK?" can make a huge difference to someone who may be struggling to articulate what they're feeling, or struggle to reach out for help themselves. Many of us also direct people who may be experiencing suicidal thoughts to hotlines and other crisis intervention services, which offer support and hope to thousands of people. But when suicide is a major feature in the news cycle, it can increase the strain on these services, which means that they could really use the extra support.
One of the most important ways to help these organizations involves becoming active in your community, and offering your support to those around you who may be struggling. "Everybody has a role to play in preventing suicide, and the [National Suicide Prevention Lifeline] has lots of ways you can take part," the organization explained on its website. "With your help, we can spread awareness about suicide prevention and mental health, and save lives."
The Lifeline outlines five actionable steps you can take as part of its #BeThe1To program, and you can access all of the information on their website. One of the first steps is engaging the person who needs help in conversation. "Research shows people who are having thoughts of suicide feel relief when someone asks after them in a caring way," the program noted. "Findings suggest acknowledging and talking about suicide may reduce suicidal ideation." If you want to get more involved, here are some more ways you can support suicide hotlines and other crisis intervention services.