Reddit Reveals How To Talk To Your Partner If You Feel Like They're Forgetting Your Pleasure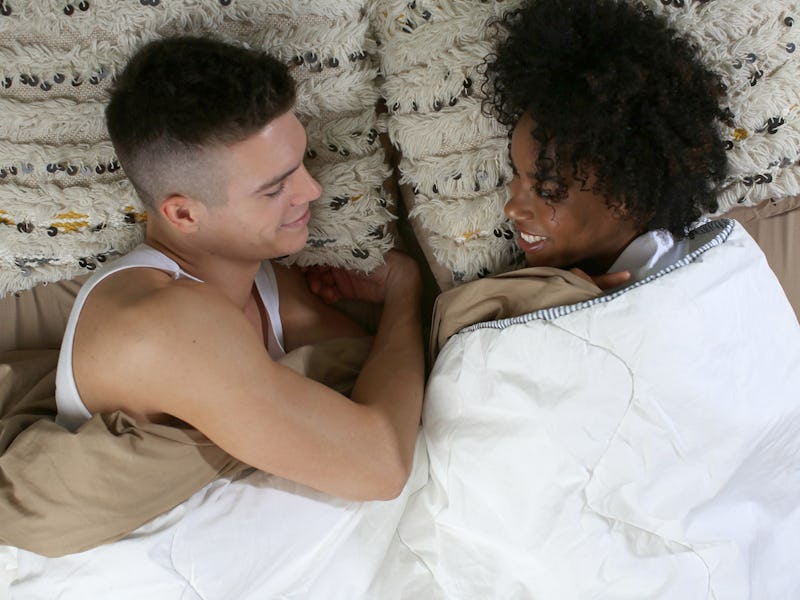 Ashley Batz for Bustle
A recent Reddit thread describes a situation that way too many straight women are familiar with. A 30-year-old woman describes her partner not making an effort to make her orgasm and assuming sex has finished when he has. This scenario is emblematic of why the orgasm gap — the tendency for straight men to orgasm more than straight women — exists. Male orgasm is too often deemed synonymous with sex, while female orgasm is deemed optional.
"The orgasm gap isn't simply a matter of anatomy or what's between your legs. It's more likely a matter of who's in the room and what you're doing," Astroglide's resident sexologist Dr. Jess O'Reilly, tells Bustle. "It's partnered sex (with men) that can often delay the process — and that's OK, because it's not a race. Women who have sex with women are also more likely to reach orgasm than women who have sex with men, which indicates that switching up the way in which we have sex might be one effective approach to address the orgasm gap."
Which brings us to the Reddit thread. "If I don't orgasm during PIV, I'd really like them to finish me off, and the guys I've been with never do this unless I specifically ask," the Redditor, u/anonymouseroo, writes. "Sometimes, they'll even finish PIV and say they feel bad that I didn't cum. I'm like... that's totally fine, so make me cum now? It's not 'over' just because you've orgasmed!"
U/Anonymouseroo asked other Redditors for advice on bringing this issue up with her partner, and there were actually a lot of great suggestions. Here's some advice that might be useful to you if you've fallen victim to the orgasm gap.