How To Talk To Your Roommate About Their Partner Staying Over Too Much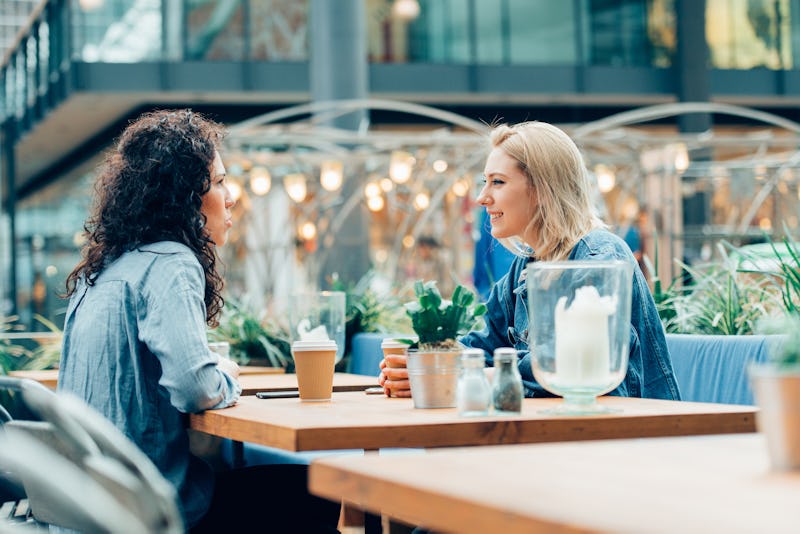 Shutterstock
For the most part, it isn't a big deal if your roommate's partner stays over a few times a week, especially if you talk about it beforehand. Your apartment is a shared space, and you both have a right to live your lives. But if this person has essentially started to move in, and it feels like you've gained a third roommate, it's also OK to speak up.
To start, "it can be annoying if your roommate's partner is staying over too often," Dr. Laura Dabney, MD, a psychotherapist who specializes in relationships, tells Bustle, because it turns your home into a more social space. You may feel obligated to hang out, or find yourself caught up in conversations. And when you'd rather relax, that can feel tiring and overwhelming.
More importantly, though, it can also lead to financial tension, Dabney says, especially since you agreed to split the bills and rent two ways, but now three people are using the water, turning up the heat, and hanging out in the bathroom. And it may feel unfair that their partner isn't making a contribution.
Whatever's got you down about the situation, there is hope. If your roommate's partner is overstaying their welcome, or you feel as if the living arrangement has become unbalanced, there are plenty of ways to approach it and share your thoughts. Here are some tips for talking to to your roommate, according to experts, so you can start working on solutions.