How To Tell If Someone's Interested In You Romantically, Based On Their Eye Movements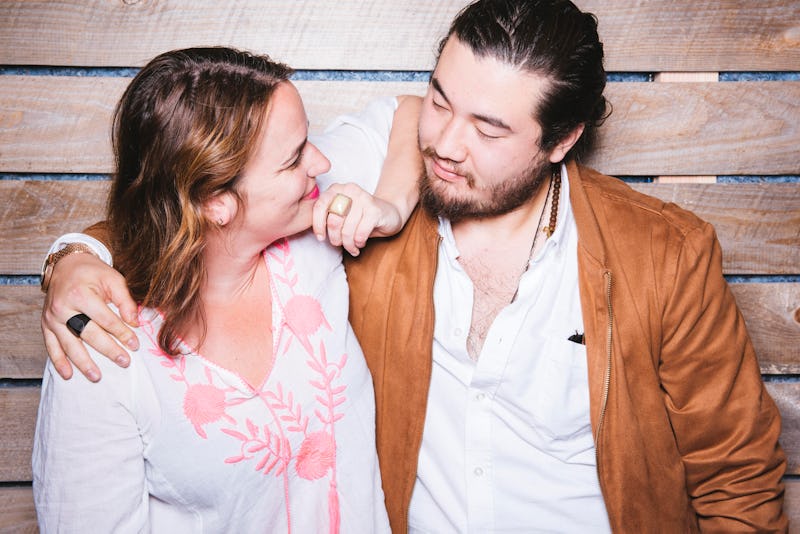 BDG Media, Inc.
Dating would be so much easier if you could tell whether someone was interested in you romantically right off the bat. Just think of how much time and energy you'd be saving on someone who sees you as "just a friend." Luckily, a new study published in the Archives of Sexual Behavior has found there's one way to tell if someone's actually interested in dating you or just being friendly. It's all in the eyes.
"Eye contact is probably the most intimate action someone can participate in without physically touching another human being," Paige Berger, dating expert, tells Bustle. Out of all the signs that point to whether someone likes you or not, a person's body lanuage and non-verbal cues can be very telling. For instance, it's been found that if a person's feet are pointed towards you, that can signal attraction or at the very least, some kind of interest.
For this particular study, researchers from the University of Kansas and Wellesley College were interested in seeing how someone's eye movements could possibly give them away. They conducted a study of 105 heterosexual undergraduate students. Each participant was told to view photographs of men and women and identify if they viewed them as a "potential mate" or a "potential friend." At the same time, researchers tracked the participants' eye movements using an eye-tracking software.
Here's what the study found: