8 Subtle Signs You'll Have Chemistry When You Meet An Online Match IRL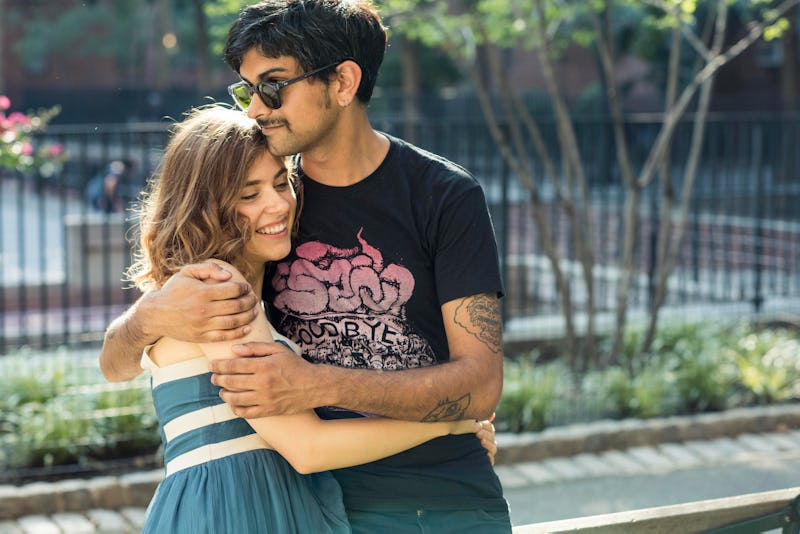 BDG Media, Inc.
As much fun as online dating can be, there are still plenty of aspects of it that can be nerve-wracking — like not knowing whether someone you matched with will turn out to be a total dud or the next love of your life. Of course, it pretty much goes without saying that until you actually meet up with someone, there's no way to know for sure what your IRL connection will be like, but that doesn't mean you can't still be on the lookout for signs you'll have chemistry with an online date.
Read more: 50 Example Sexting Ideas You Can Use Right Now
"Sometimes someone seems great on an app but then when meeting, there's no chemistry and/or it's hard to chat," Meredith Golden, a dating app ghostwriter and dating coach, tells Bustle. "And sometimes, a single can seem eh on the app but the date can go swimmingly well. This is why I encourage my clients to meet as many people as possible. I give this advice with the caveat to keep the first meet short to avoid dating fatigue. If the brief micro-date goes well, then invest more than 30 minutes of your time on the next date."
Instead of getting all worked up about how a date will or won't go, try entering the first date with no expectations, and simply use it as an opportunity to get a feel for how you vibe with your date. If you really hit it off, then you can plan longer, more intimate subsequent dates. All that being said, that doesn't mean it's wrong to want to look for clues that your connection with someone will be extra special — here are eight signs that an online date might be someone you really connect with IRL.