7 Ways To Tell If Your Partner Is In Love, Or Just Obsessed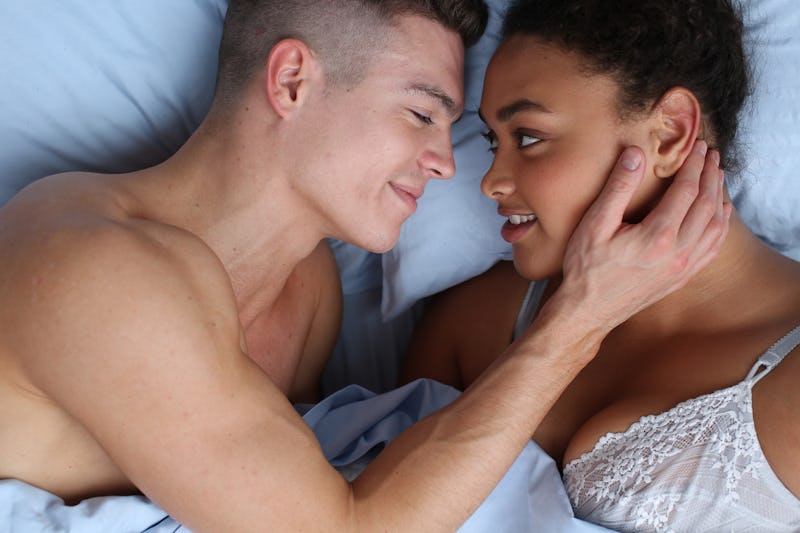 Ashley Batz/Bustle
When it comes to relationships, many people want to find someone who is committed, loyal and devoted to them only. But there is a fine line between devotion and obsession. So how do you know if your partner is actually in love or just obsessed?
To be fair, it's easy to confuse the two. As Mark B. Borg, Jr,. Ph.D, clinical psychologist and author of Relationship Sanity tells Bustle, "Most of us start out our love relationships in a heightened state of insecurity and anxiety."
Falling in love takes a lot of risk. In order to be in a truly emotionally fulfilling relationship, you need to be able to be vulnerable and allow another person in. For a lot of people, that can be pretty scary when you don't know how your partner feels. This state of the unknown can create a feeling of anxiety that won't really go away until you know for sure that your partner reciprocates your feelings, Borg says.
In a healthy relationship, both partners will be able to say how they're feeling and that anxiety should go away. But if that feeling of anxiety is still there, it can lead to obsession. So if your partner does any of these things, experts say it may not be love but obsession.