If You're A Bill Hader Fan, Then His HBO Show 'Barry' Is Going To Be Your New BFF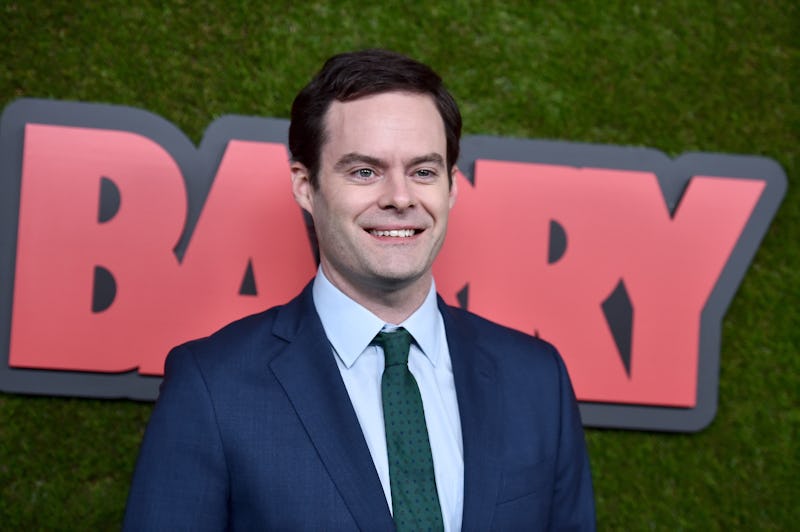 Alberto E. Rodriguez/Getty Images Entertainment/Getty Images
When you hear the name "Barry" you might think of a sweaty Eastenders character, or the guy at your local who stares a bit too much. In any case, you probably wouldn't expect "Barry" to be a midwestern hitman, but that's what we have with Bill Hader's latest TV show Barry, of which he plays the titular role. So, if you have a thing for Bill's can't quite put my finger on it appeal, then you'll probably be asking yourself: how can I watch Barry in the UK?
The show sees Bill Hader, who's best known for his appearances on Saturday Night Live and the film Shipwreck, playing a deadbeat hitman sent out to kill an aspiring actor in Los Angeles. It premiered on HBO back in March of this year, and has been lauded as "Taxi Driver Meets Waiting For Guffman" by Hader himself.
It's well worth trawling through streaming services for. And, if you're a Bill Hader devotee then you're probably already used to staying up late to watch a glitchy stream of SNL, just so you can get a glimpse of those fascinating face muscles. But with Hader serving as its main star, co-creator, writer, and executive producer — it's well worth trawling a little further. And besides Hader, you'll find a whole cohort of strangely handsome costars including Henry Winkler, Anthony Carrigan, and Glenn Fleshler.
Luckily, the good TV commissioning folk of the UK want you to see this show too, and there are several ways to watch Barry without having to move to the States. First off, if you missed the show's run back in April on Sky Atlantic, you can catch up if you're subscribed to Now TV. And fear not, a second season of the show has already been commissioned, as reported by Den Of Geek, so you can expect to see the show reappearing on your screen soon.
You can also watch the show if you're subscribed to Amazon Prime Video, but if you just want Bill Hader only, then you can buy the entire first season for £18.99 without having to have a subscription. You can also get it for the same price on the Sky store. If those are a no-go then you can find it on many other of your standard streaming services. Search for it in your iTunes Store, get it on Google Play, or if Xbox is your thing then you can also hunt for it on your Xbox video app. If you want to try out an episode before committing to the whole season, then you can see how you get on with the first episode for under £3.
And, while the show hasn't made an appearance on Netflix yet, who knows if it will in the near future. It's always worth checking out the various "what's coming to Netflix" lists each month, just in case. Until then, a very large part of the streaming world is there to help you in your quest to get a slice of Barry. Happy Bill Hadering, everyone!