Sky's Creepy Arctic Thriller Is Returning For Season 3 & Will Give You ACTUAL Chills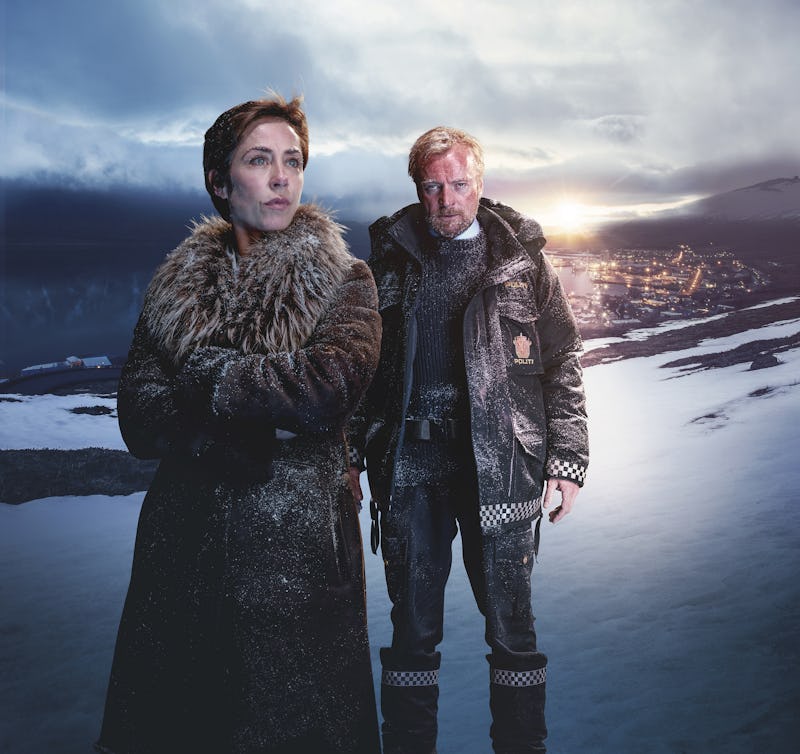 Fortitude/Sky
OMG guys, real talk, if you feel bad about how cold it is getting, how 'bout you get your Scandi noir on and see some real cold weather? Yes, brr it's cold over there but also ouch, I just got burned by how hot this drama is. If you are already a fan, you already know how great Fortitude is and are probs low key chomping at the bit to get involved with the new season. But what if you want a new marathon-worthy interest? How do you watch Fortitude in the UK?
Well with its third season fast approaching, you may well have some catching up to do or real talk, might just fancy a recap. That is also a good idea. Because guys, this show is wild AF. Literally. So, the show aired on Sky Atlantic so you can see the whole shebang on NowTV. Now that makes things a little easier doesn't it? Also, it is available over with our friends on Amazon.
The third and final season premieres on December 6 on Sky Atlantic, Radio Times reports. It will only be a four parter and lucky NowTV users will be able to access the entire season after that as a Sky On Demand Box Set.
So what the heck is it about and do I actually want to watch this? I will answer the second half of that question and say hell yes. Now let's get back to the first part. This show is set in a sleepy fictional arctic town called Fortitude at the very edge of civilisation. Arctic temperatures mean only the hardy AF live there. And with such a small population, the town low-key prides itself on being super peaceful and with a very low crime rate. However, this is all set to change.
The town is made up of hardy folk, the likes of wildlife photographers and scientists, and has a small police force headed by Sheriff Dan Anderson played by Richard Dormer. The police force has a pretty chill and mundane time of it really in this sleepy Arctic town, until a spate of horrific and violent murders brings them to their knees. So much so that they have to ship in help from the UK's own Scotland Yard in the shape of Detective Chief Inspector Eugene Morton, played by Stanley Tucci. Sounds straightforward enough right? Clearly someone has lost it and is either seeking revenge or on a murderous spree? Well this show actually has a bit of a sci-fi edge to it. Basically a long extinct parasite has thawed out of the ice and is driving people crazy.
Wow, maybe not so worth it to go and see the Northern Lights. The creator of the show Simon Donald spoke to RadioTimes.com, explaining that the third instalment of the show is set to be more of the same and thank goodness for that. He made it clear that there would be no additions to this already pretty intense world.
"We don't need to import a new monster from somewhere else, it's all in our characters and in our world already. It goes to some really dark, twisted places — which is just where it wants to go, I can't help that".
Twisted and dark? He seriously isn't joking. Add to that, acting talent including Michael Gambon, Sofie Grabol, and Christopher Eccleston, and you can tell they are not messing about with this new TV show.
You have just over a month to marathon watch the first two seasons. Prepare to be thrilled.