UK Viewers Won't Have To Wait To Watch HBO's 'I Know This Much Is True'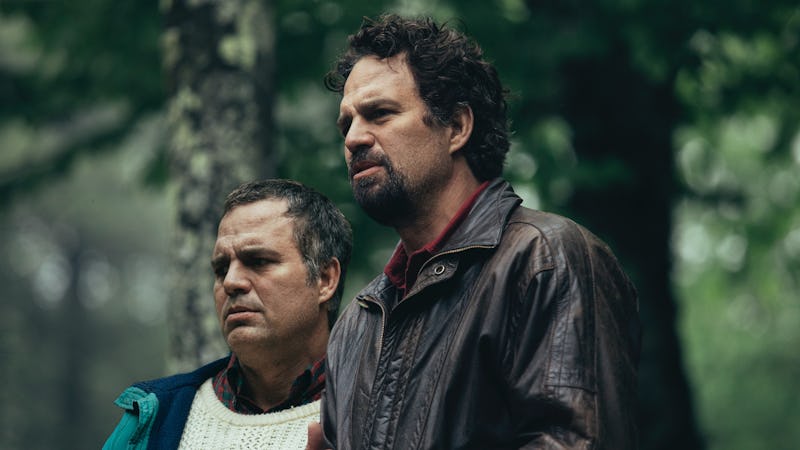 HBO
Based on the bestselling novel by Wally Lamb, I Know This Much is True centres around twin brothers Dominick and Thomas, who become immersed in a complex family saga filled with betrayal, sacrifice and forgiveness. Equipped with an all-star cast, the U.S. series is set to make its debut over in the States, and if you're hoping to invest in a gripping new drama, here's how to watch I Know This Much is True in the UK.
Thankfully, it appears viewers on this side of the pond won't have to endure the often lengthy wait experienced with other U.S. shows, because as Chronicle Live reports, the HBO drama will arrive on Sky Atlantic (Sky channel 108) and Now TV on Monday, May 11 here in the UK.
Now TV users can access the series by signing up to the platform's contract-free Entertainment Pass, which after a free seven-day trial, will set you back £8.99 per month.
The six-part TV adaptation follows the story of Dominick Birdsey, as he struggles to care for his mentally ill twin brother, Thomas, whilst also discovering the truth about their family history. Academy Award-nominee Mark Ruffalo takes on the dual role as both of the twin brothers, and his appearance in the series marks the actor's first major television gig in almost two decades.
Ruffalo, who you might recognise from Foxcatcher, Spotlight, or for his portrayal of The Hulk in the Marvel Cinematic Universe, is joined in the show's cast by Melissa Leo, Rosie O'Donnell, Archie Panjabi, Juliette Lewis, and more.
During a recent conversation with the New York Times, Ruffalo opened up about his experience filming the new series, and discussed how he believes I Know This Much is True is a perfect fit for the "strange" era we're currently living through.
"It's all about family right now and our show is all about family, the responsibility we have to each other and how challenging it is, but also so essential," the actor explained.
"The show is right for this strange experience we are living through. It is raw and sincere and so comforting in its basic truth: We are bound to each other, whether we like it or not. We are better for it."
I Know This Much is True begins on Monday, May 11 on Sky Atlantic and Now TV