How To Watch The 2017 VMAs Red Carpet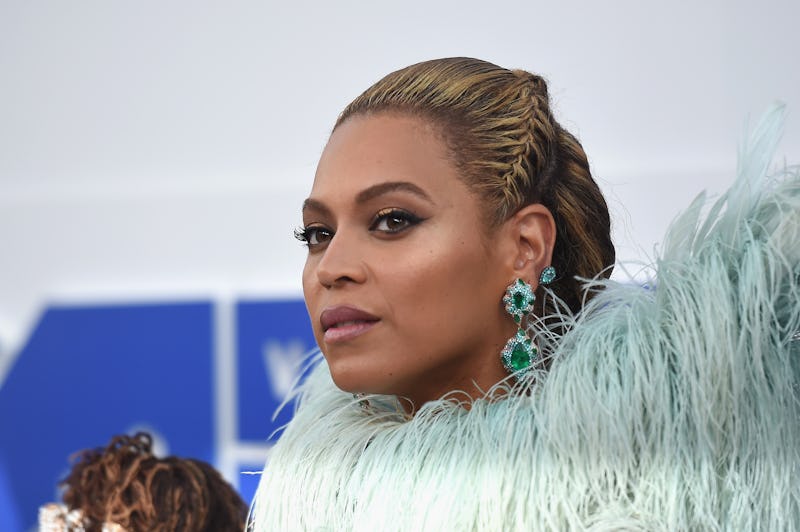 Jamie McCarthy/Getty Images Entertainment/Getty Images
Gorgeous gowns, classic beauty, and fitted tuxes are great, but sometimes, you just want a bit of excitement in your red carpet coverage. Good news, fashion and beauty lovers, you can watch the 2017 VMA red carpet for all your funky fashion needs. From Katy Perry's sure-to-be memorable appearance prior to her hosting duties to a potential Ariana Grande or Rihanna sighting, the MTV VMA red carpet is the one to watch if you want to see your favorite envelope-pushing stars.
How can you watch the red carpet, though? MTV will be hosting their own VMA pre-show before the official awards begin. If you want to watch exclusive interviews and find out some behind the scenes information about the awards themselves, MTV's cable channel is the way to go. The pre-show is set to begin at 7 p.m. ET.
As for online viewing, MTV has you well taken care of. The cable network typically streams its red carpets for fans, and the 2017 VMAs is no different. The red carpet begins at 2:30 p.m PT and ends at 4:45 p.m PT. If you want to tune in to see the excitement, it will be live streaming beginning at 3 p.m PT on the MTV VMA website and on Twitter.
Until Sunday's show, however, fans can re-live some of the show's best red carpet ensembles.
Rita Ora
Rock n' roll goddess chic.
Hailee Steinfeld
How gorgeous was this mini-dress?
Beyonce & Blue Ivy
While there were some incredible styles, Beyonce and Blue Ivy completely stole the show.
If you want to watch the 2017 VMA red carpet, tune into MTV's cable channel at 7 p.m ET on Aug. 27. If you want to stream online, keep your eye's peeled to MTV's website and don't miss a single fashion moment.