We Need Diverse Books Is 5 Years Old. We Asked 15 People How It Changed Publishing.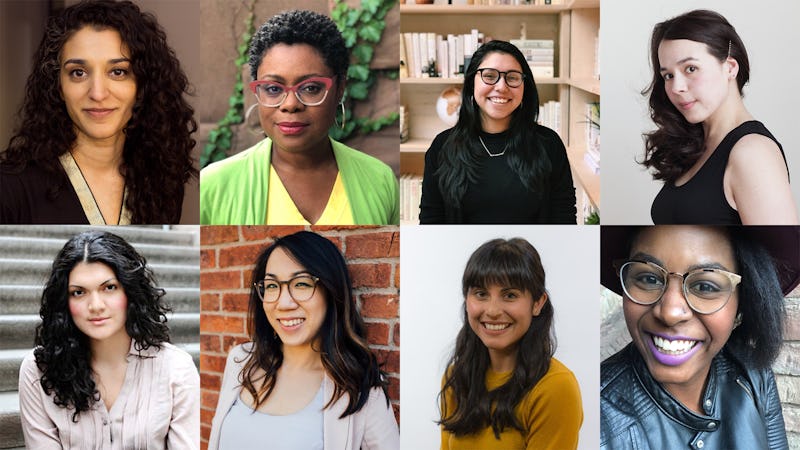 Photos courtesy of Helen Melville, Ibi Zoboi, Shelly Romero, Adrian Buckmeister, Zoraida Cordova, Amanda Shih, Joanna Cardenas, and Patrice Caldwell
When We Need Diverse Books was founded by a team of writers, illustrators, and publishing professionals, it was meant to shake up the publishing industry from the inside. Led by the original Executive Committee — Ellen Oh, Lamar Giles, Marieke Nijkamp, Miranda Paul, Aisha Saeed, Karen Sandler, and Ilene Wong — and supported by the original PR team — Stacey Lee and SE Sinkhorn — We Need Diverse Books was created to fight for more diversity in children's and young adult book publishing at every level, among authors, editors, marketers, agents, publishers, and more. First and foremost, they wanted authors from marginalized communities to be given opportunities to have their voices heard in the overwhelmingly white, heterosexual, cisgender industry. And the results have been clear.
In the five years since WNDB's founding, authors like Angie Thomas (The Hate U Give), Jenny Han (To All the Boys I've Loved Before), and Nicola Yoon (The Sun is Also a Star), and many others have garnered awards, hit bestseller lists, and even seen their books turned into widely-beloved films.
And although recent diversity stats in publishing prove there is still so much work to be done — for example: authors from marginalized communities still need to be given more opportunities to write diverse stories about joy, not just pain — We Need Diverse Books and its many supporters in the industry have never been in a better position to be able to do that work. Below 15 authors, editors, publicists, agents and others in the literary world share why they believe We Need Diverse Books has changed publishing forever, and what they hope for the future: