How You Give Your Power Away (And Not Realize It), Based On Your Zodiac Sign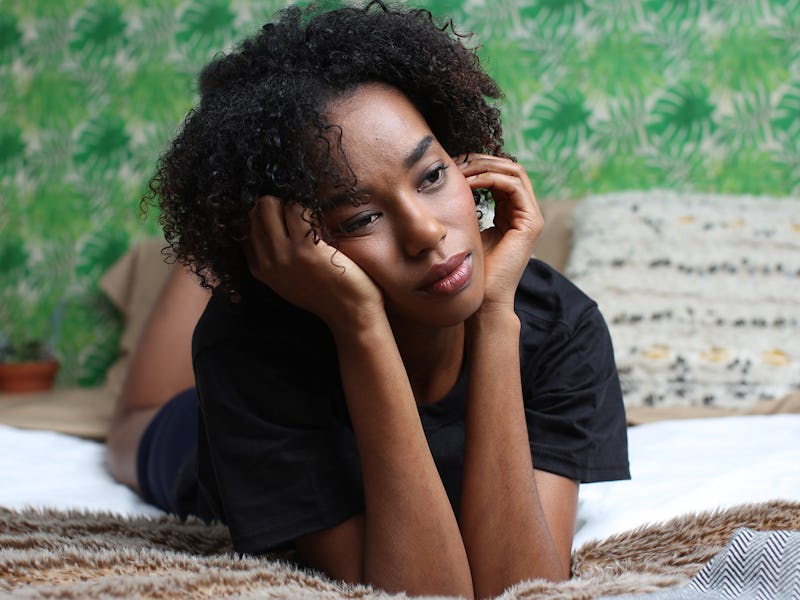 Ashley Batz/Bustle
How do you take the back seat and let others take control? The idea of "giving your power away" may seem like something you can pull out of any random self-help book. But as astrologer Cindy Mckean tells Bustle, it actually happens a lot more than you probably think.
"Whenever anyone successfully has a negative influence on your day or finds a way to disrupt your own personal baseline even just a little, you've given your power away," she says. The major problem with this is it creates a "steeper slope" towards achieving your goals. "When we don't even realize we're doing it, day-to-day life can start to become a struggle," she says.
Giving your power away can happen in any aspect of your life. It can happen in your relationship, at work, or even at the grocery store. Basically, whenever something brings you down or forces you to lose your cool, you give your power away.
Depending on how you deal with negativity in your life, you can either quickly recover and take your power back, or allow it to consume you for an undetermined amount of time. Identifying the problem is the first step in overcoming it. As Mckean says, to get past a temporary loss of power, you must "recover your strength and focus, and get back on track to your daily happiness."
So here's how you give your power away without realizing it, according to your zodiac sign.