Experts Explain Why Exercising Sometimes Gives You *More* Anxiety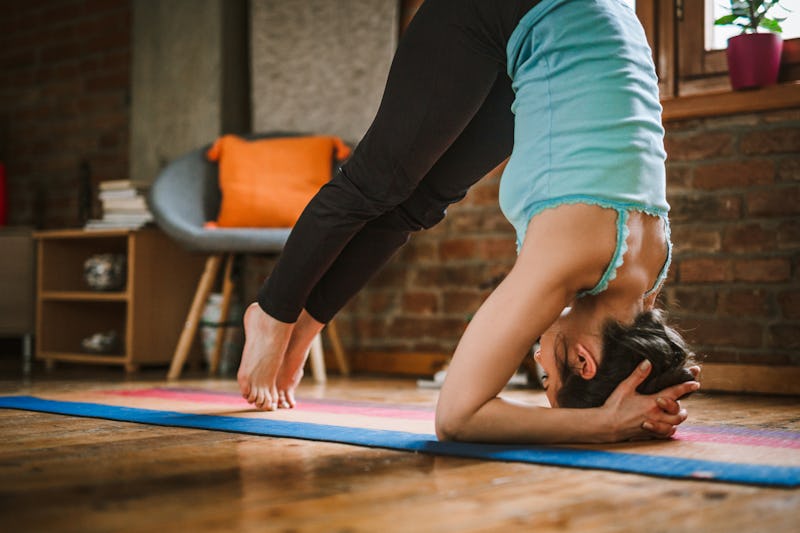 hobo_018/E+/Getty Images
Conventional wisdom will tell you that exercising will help reduce your anxiety. Conventional wisdom ain't wrong — but it's also not quite that simple. When exercise jacks up your heart rate and boosts your adrenaline, it can feel like the symptoms of a panic attack. For many, coping with exercise-induced anxiety is a necessary prerequisite to even thinking about getting a workout in.
Exercise and other activities that mimic panic attack symptoms can be scary for people who already live with anxiety, says clinical psychologist Dr. L. Kevin Chapman, Ph.D., founder and director of The Kentucky Center for Anxiety and Related Disorders. By exposing yourself to small bouts of exercise, he says, you can convince your body that your heavy breathing and high adrenaline aren't bad things.
In other words, exercising for the first time in a while might accidentally trick your brain into thinking you're in trouble and make you panic. But the more often you work out, the more your brain will be able to say, "OK, this is safe." Once your brain knows you're good, you can actually start enjoying your workout.
"When I was having recurring panic attacks, I found that I had to limit the amount of time I was exercising for that reason," says Luca Page, founder of Radically Fit Oakland, a body-positive community gym. But how do you get past the anxiety that your cardio heart is actually a heart attack to make your workout something you look forward to?