If You Chafe In These 6 Places, It Might Be A Sign Of A Larger Health Problem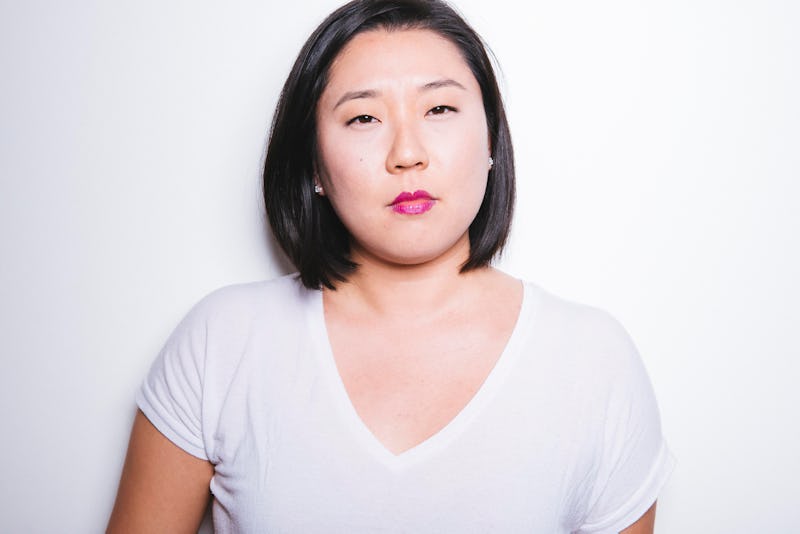 BDG Media, Inc.
If you've ever experienced raw, red, or irritated skin between your thighs, then you likely know about the common, everyday problem known as skin chafing. But you may wonder, what causes chafing? "Chafing refers to the irritation of skin caused by repetitive friction, usually generated through skin-to-skin contact of multiple body parts," board-certified dermatologist Dr. Anna Guanche tells Bustle.
For that reason, "chafing is usually contracted in the inner thighs and inner glutes," Dr. Guanche says, but it can also happen when occur in the armpits and on the nipples — especially if you're exercising without a protective sports bra.
Chafing can be painful and annoying, but it can be prevented. Since sweat and moisture often make it worse, it helps to keep skin dry with the use of powders. And if your clothes get wet or sweaty, you'll want to change out of them ASAP.
It's also a good idea to use a skin lubricant where your skin tends to chafe the most, such as between the thighs. And choosing clothing that's seamless can help prevent rubbing and irritation, according to WebMD.
The good news is Dr. Guanche says chafing is not a sign of a major medical condition. There are, however, a few health concerns that can cause irritating symptoms similar to chafing. Here are a few places where irritation can occur, that may be a sign of something other than everyday chafing.