9 Qualities To Look For In A Partner If You Have Anxiety, According To Experts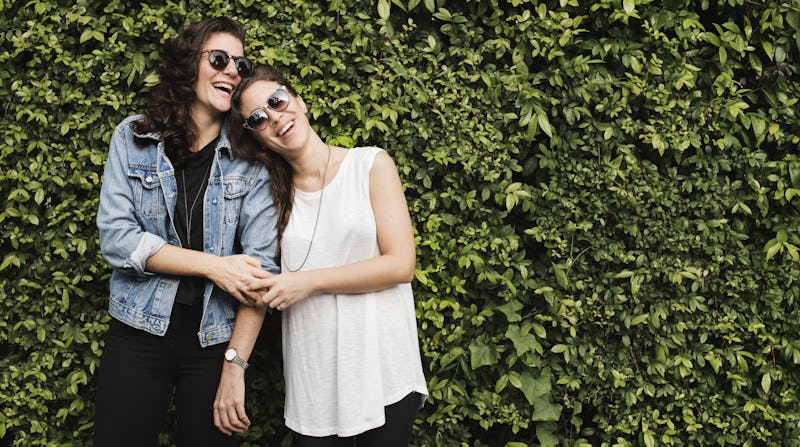 Shutterstock
Since it can have such a big impact on your life, including relationships, there may be a few qualities you'll want to look for in a partner if you have anxiety. That's not to say your partner needs to have these qualities, or that having them will necessarily make your anxiety go away. But it certainly won't hurt to be with someone who's calm, patient, supportive, etc.
After all, "it can be hard to understand it if you've never experienced it firsthand," Heidi McBain, licensed marriage and family therapist who specializes in women's mental wellness, tells Bustle. "So, it's helpful to have someone in your life who is willing and able to learn about your anxiety and help support you as best they can."
When your partner is understanding, it's easier to be yourself without worrying the anxiety is taking a negative toll. "You don't want to end up in a relationship where you feel judged by your partner because of your anxiety," McBain says. "Also, if you're looking for empathy and they are telling you to 'suck it up and get over it,' then you're not getting your needs met in this case either."
Of course, other qualities can come in handy, like if your partner gently encourages you to step outside your comfort zone, or look for new ways to cope with your symptoms. Only you'll know what you need if you have anxiety, but experts say finding someone with many of the qualities listed below can be helpful, too.