9 Ways To Feel More Present With Your Partner, According To Experts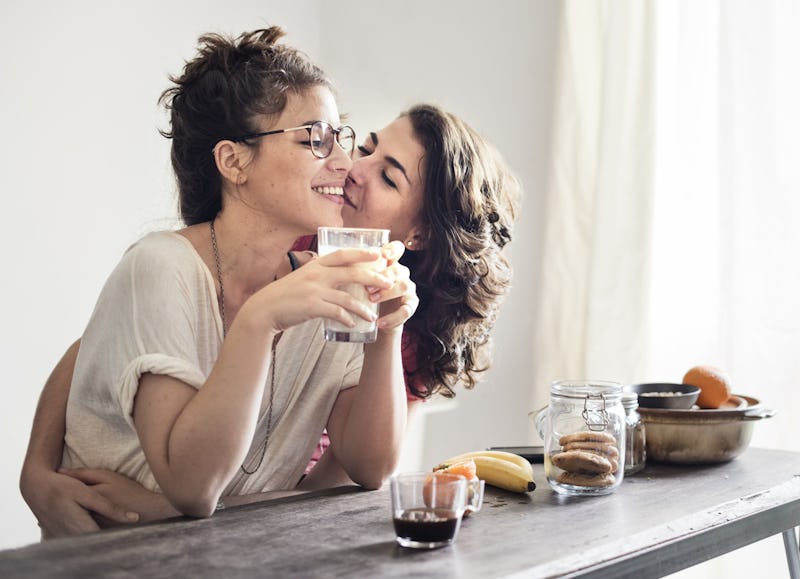 Rawpixel.com/Shutterstock
If you've been with your partner for a while, or have simply become overwhelmed by the busyness that is life, you may start to notice a divide forming in your relationship. Maybe you spend a lot of time on your phone, or your partner is always checking their email. And as a result of all the distractions, neither of you ever feels fully present.
This is something that can happen to even the most loving of couples. Because again, life is busy. It's normal to be distracted as you go about your days and get things done. And you really can't expect each other to be fully present 100 percent of the time.
But if you'd like to slow down in spite of it all, and feel connected again, often all it takes is a little mindfulness. "Mindfulness is a fantastic tool for creating and maintaining a healthy and happy relationship," licensed psychotherapist and relationship coach Adamaris Mendoza, LPC, MA tells Bustle. "Being present with your partner and being able to focus, listen, and process without distraction helps improve communication."
And better communication isn't the only benefit. Mindfulness can also help you to get to know each other better, remain grateful, and show support when life gets tough. Read on below for easy ways to be more present in your relationship so you can do just that, according to experts.