If You Get Anxious At Parties, Experts Say These 8 Tips Can Help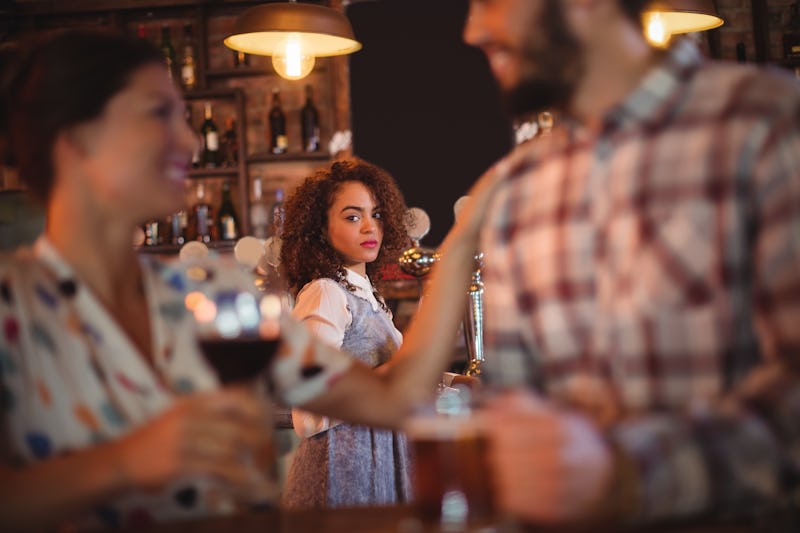 wavebreakmedia/Shutterstock
Many people feel uncomfortable in social situations from time to time, that's just the nature of being human. And sometimes those nervous feelings can be even worse in places where you are supposed to be having fun. But if you deal with anxiety at parties on a regular basis, rest assured that this is very common, but also totally something you can learn to cope with and strategize through.
"A lot of people have anxiety in situations they haven't been in before because they feel out of control over one or more aspects of the situation," therapist Rachel Dubrow LCSW, who specializes in anxiety and depression, tells Bustle. Additionally, they might have had a bad experience in the past that is impacting how they view themselves in general or in specific situations.
"A lot of people get butterflies in their stomach or a little jittery when they don't know what to expect," Dubrow says. If this dissipates after a few minutes and is tolerable for the person, that might be where it ends. If it becomes more disruptive as time goes on, Dubrow says it might be time to seek some professional help with the anxiety.
Below, take a look at some tips from professionals on how to tackle those social jitters.