7 Thoughts People With High-Functioning Anxiety Have Regularly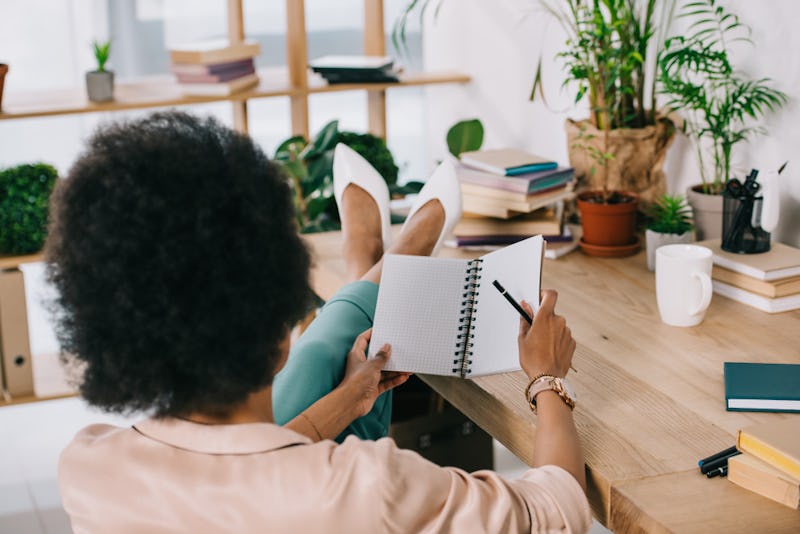 Lightfield Studios/Shutterstock
Even within the spectrum of anxiety disorders, people with high-functioning anxiety experience a very particular set of symptoms. When dealing with high-functioning anxiety, often therapists start with identifying particular thoughts. So if you struggle with this issue, it may be important to recognize what thoughts you have regularly that may not be the best for your mental health.
While people with high-functioning anxiety may be able to get through their daily lives without much interruption, the constant negative thoughts can be very harmful. "One difficulty for those experiencing high-functioning anxiety is the sheer amount of thoughts they may have during any given situation," therapist Carly Claney, Ph.D., tells Bustle. [...] While many people can channel this energy into high performance and perfectionistic tendencies, the exhaustion takes a toll on one's internal sense of rest or peace." So even if you are able to function alongside your anxiety, that doesn't mean you aren't deserving of treatment.
The thoughts that people with high-functioning anxiety have regularly can be really difficult to deal with in the long-term, even if they seem like a regular part of everyday life. So if you realize that you deal with these anxious thoughts regularly, it may be time to seek professional help.
Here are seven thoughts that people with high-functioning anxiety may have regularly, according to experts.