Astrologers Say These 4 Zodiac Signs May Have Trouble Setting Boundaries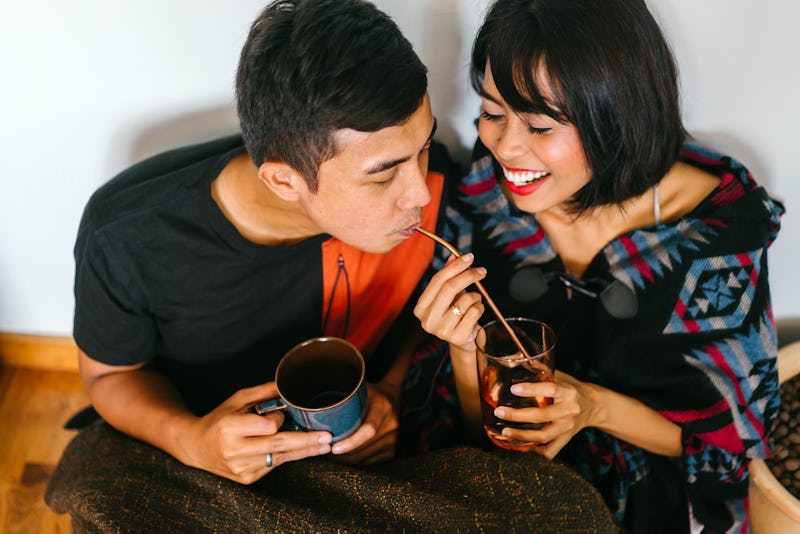 Shutterstock
In a strong relationship, setting healthy boundaries is key, no matter what your zodiac sign. Maybe that means setting aside time to be alone, asking not to be called certain nicknames, or asking that your partner not share images of you on social media without your permission.
Whatever healthy boundaries look like in your relationship, four key zodiac signs tend to have a little bit more trouble than others with setting healthy limits. "These signs have the task of learning their own boundaries in this lifetime, so this makes it especially difficult for them to set boundaries in their relationships," Jasmine Hoover, an astrologer, transmuter, and new earth healer with Spirit & Spark, tells Bustle.
If you're a Libra, this probably isn't as much of a struggle for you, because setting boundaries probably comes pretty naturally. "When they are high functioning, they have a natural ability to focus on key issues and know how to compromise within relationships," Hoover says. "As long as Libras have the ability to assert themselves and are not as passive as this sign can be early in life, they can have amazing discernment abilities and therefore they have more respect and know-how in a relationship."
Here are the signs that have trouble setting boundaries in a relationship, according to an astrology expert.