9 Boundaries You Should Have In Your Friendships, According To Experts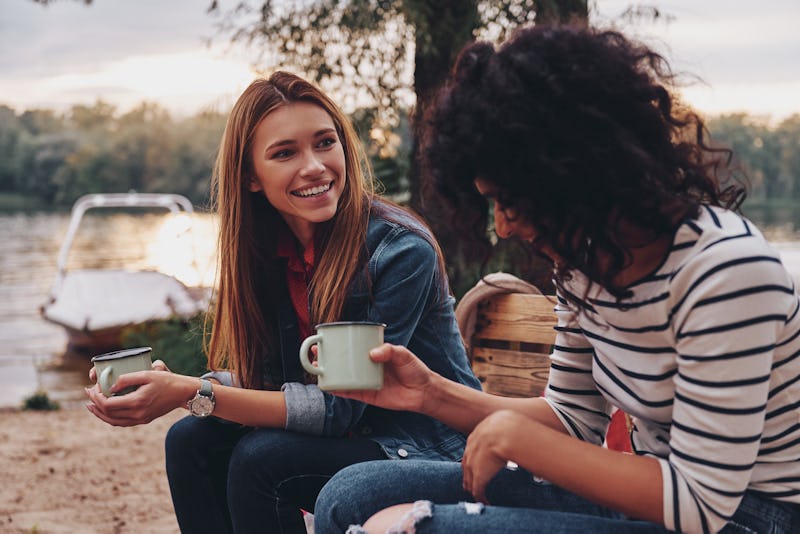 Shutterstock
When it comes to friendships, although you may think they can sustain themselves naturally, there are still boundaries that apply. At least, there should be. Just like with any relationship, boundaries in friendships help both people keep their relationship healthy and intact. Once it feels off-balance to either person, it may unravel.
"Boundary-setting is massively important in relationships," Kailee Place, a therapist at her private practice, Shifting Tides Therapeutic Solutions in Charleston SC, tells Bustle. "Not only are boundaries helpful for your own needs, but they're also helpful for others to know how to best connect and interact with you." She says that in friendships, people share so much of themselves and expect support and help from one another; however, even though sometimes it's doable, other times, it's not. So, that's where boundaries come into play.
"Without boundaries, there's potential for bitterness and resentment to grow, leading to fractures within the friendship," Place says. "Making your boundaries known with clear, assertive communication leaves little room for guessing or assuming, and in the end, little opportunity for negative feelings between people who care about each other. A healthy friendship will respect and welcome these boundaries."
If you're wondering what types of boundaries you should have in your friendships, below, experts weigh in. And, the good thing is, it's not too late to start applying the boundaries now.