4 Zodiac Signs That Are The Most Likely To Start Fights With Their Partners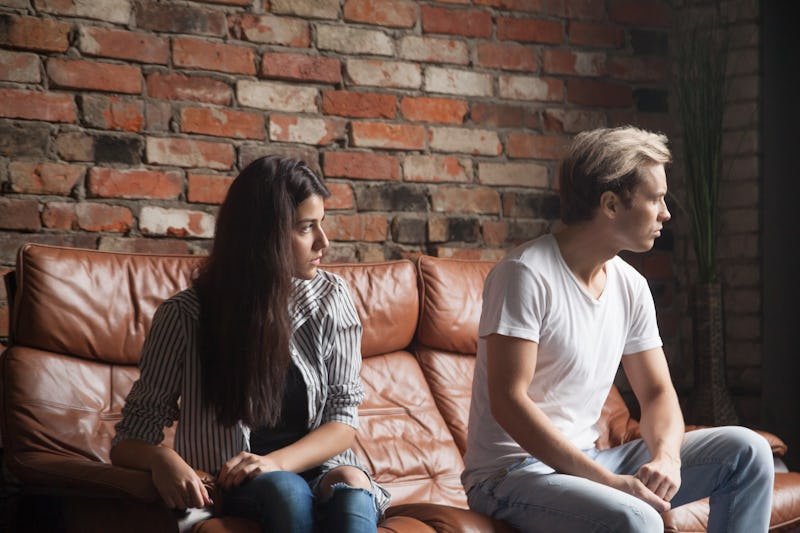 Shutterstock
Are you someone who avoids confrontation at all costs? Or are you more likely to start a fight with your partner when you're feeling upset? Each person is a little different, so a quick temper might make you more likely to instigate a fight, regardless of your sign. But your zodiac sign can suggest whether you're more likely to work to keep the peace or to go ahead and duke it out, according to an astrology expert.
If you're a Libra, for example, arguing with your partner is probably not your first instinct. "This zodiac sign will avoid confrontation at all costs," Deniz Kilic, an astrologer and owner of Moonlight Astrology Boutique, tells Bustle. "Libras are the peacemakers of the zodiac, and will always try to compromise instead of starting an argument," she says. "Sometimes they will just let their partner 'win' so they can avoid arguing all together."
But if you're one of a few other zodiac signs, taking a breath and keeping things calm might not be your tendency. Of course, standing up for yourself and speaking up when you feel like you've been wronged is important. But if you habitually spar, try to give yourself time to cool down before coming to your partner with an issue.
Here are the zodiac signs that are most likely to start a fight with their partner, according to an astrology expert.